Halloween is just around the corner and the witching hour is upon us! The city comes alive and some of the best haunted attractions in the country open their doors to all you beautiful ghosts, goblins, and ghouls! Whether you are a hardcore horror enthusiast who just wants to feel alive or a friendly spirit who likes all the treats without all the tricks, we've lined up 5 Super Lit Halloween Events that ANYONE can sink their teeth into! We've also provided you with the best ways to Stay Lit while you're out walking amongst the living (and dead)! From classic horror haunts to family-friendly scares, stop by Green Earth Co. and jump-start (or scare) your Halloween Weekend!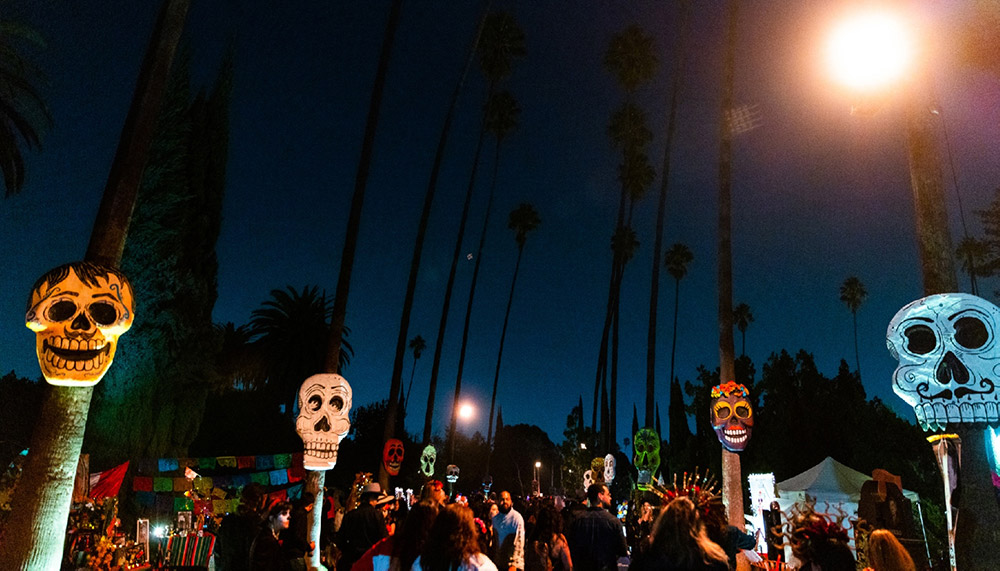 If you're looking for a festive cultural experience unique to Los Angeles, then look no further than the historic Hollywood Forever Cemetery's Dia y Noche de los Muertos celebration. Home to Hollywood's oldest memorial park, the Hollywood Forever Cemetery is the only cemetery in the country that opens its doors for the community to participate in and commemorate El Dia de los Muertos. Featuring both day and night-time events, festivities include musical artists, art exhibits, cultural performances, altars,  aztecs, folklorico dance, arts and crafts vendors and culinary vendors. Held on October 29th, Dia de Los Muertos presents a unique, fun, and educational opportunity for Angelenos to take part in an authentic celebration of life and death!
Stay Lit:
The celebration will have a host of food and drink vendors but we're always in favor of an elevated experience. While still a party, it's important to be respectful of this time-honored tradition and remember that some of those who take part in the celebration are commemorating loved ones as well. If you are going to partake, consider one of our discreet vapes or edibles!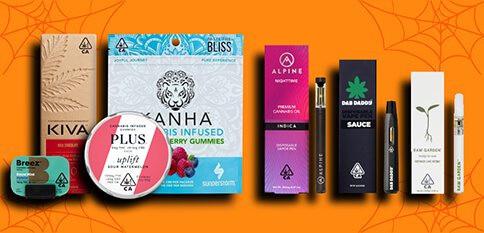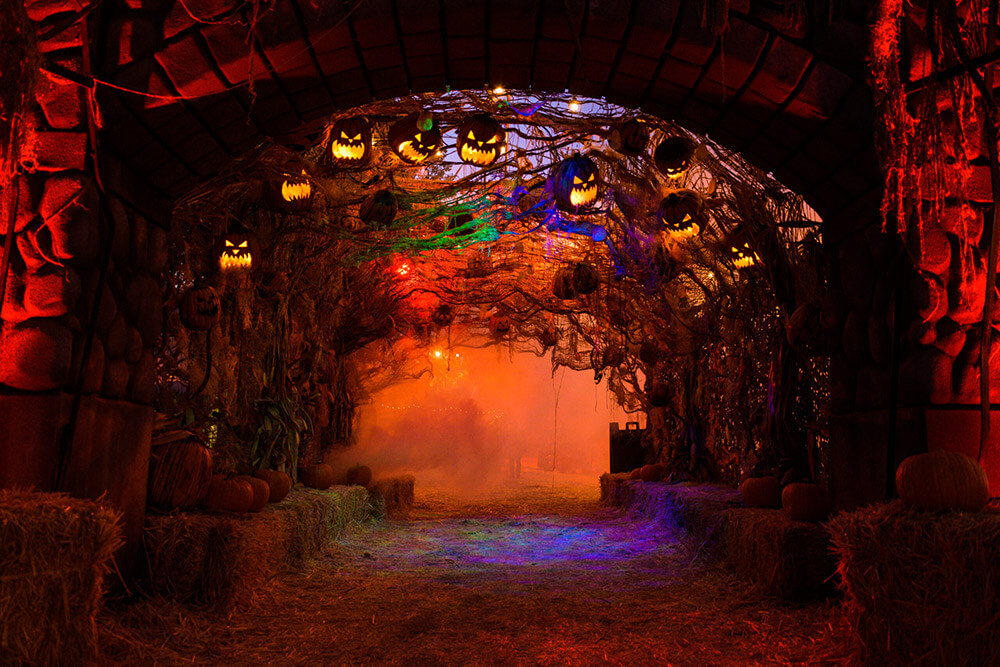 Hayride during the day? No problem, bring the kids. Hayride at night? Pure terror, don't sleep alone. At least that's what awaits you at this year's Los Angeles Haunted Hayride. This time-honored tradition returns to the Old Zoo from October 23-31 where the fictitious town of Midnight Falls lies nestled amongst the foothills, haunted by the Witch of the Woods and her army of ghosts and ghouls! With multiple haunted attractions, performances, and fiendish creatures roaming the area, there's no shortage of scares for even the most die-hard Halloweeners. Food and drinks will be available in the famous Midnight Falls Town Square along with vendors and crafts!
Stay Lit:
If you're going to Halloween, then you have to go all in. At least that's how we like to get down whenever scares are around! Pick up a tin of scary good Camino Blood Orange gummies and prepare for a night of chills and thrills! With sativa-like terpenes and an intense flavor, they'll lift you up and keep you sharp against the forces of evil!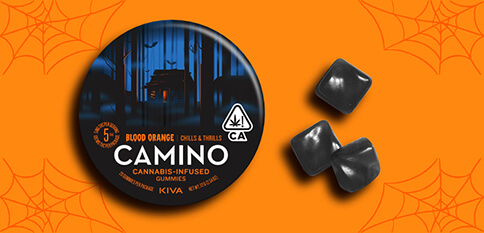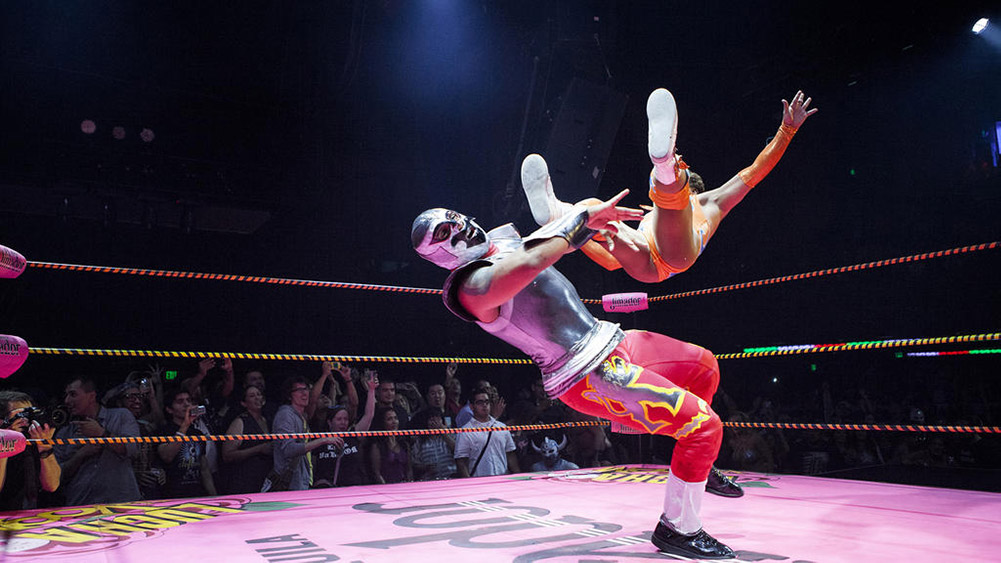 One of the most unique experiences you can have this Halloween season comes flying in off the top rope! Lucha VaVOOM has been wowing audiences with its glam/slam extravaganzas for over seventeen years. This perfect mix of authentic lucha libre, comedy, and burlesque has performed across the globe and features high-flying antics from the world's top performers. This show is fast-paced, sexy, and just a little unhinged! They even have a designated "No Fly Zone" where you can sit if you DON'T want a luchador to accidentally land a 5-Star frog splash on you and absolutely ruin your chances of becoming world-champ. For Halloween, Lucha VaVoom will feature their Bienvenido a la Twilight Zone show that promises to take you to another dimension! 
Stay Lit:
Lucha VaVoom has designated smoking areas so there are always vapes or joints. But with all the high-flying action and sultry performances, you're not even going to want to blink much less walk outside for a smoke sesh. Instead, get your manos on any infused gummy from Luchador! With super fuerte flavors, and potent highs, Luchador gummies are the perfect tag-team partner!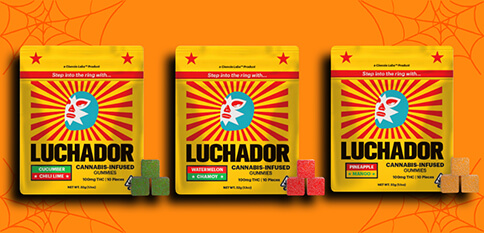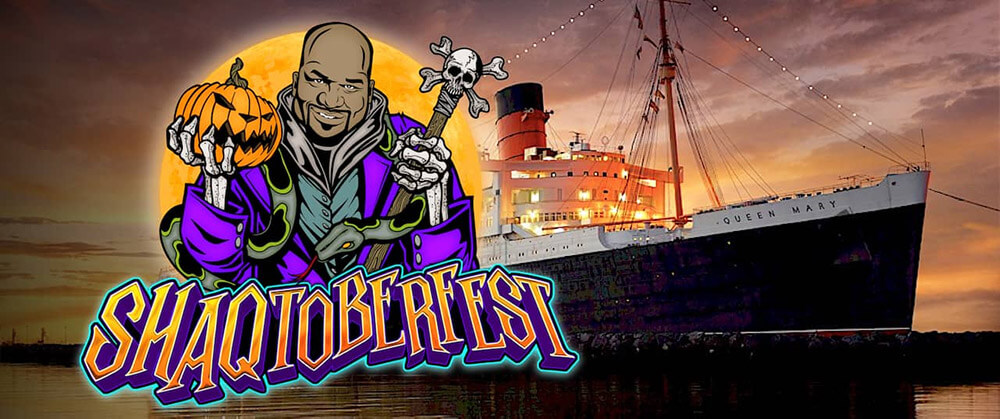 Wanna hear a scary story? The year is 2001, the NBA Finals are underway, you're the starting point guard for the 76ers, you get the ball and you're moving down court for the easy layup. But who's waiting for you right under the basket? 300 pounds of strength and aggression ready to posterize you and send your championship hopes to an early grave. With multiple championships under his belt, years of commentating experience, and even a lustrous career as a rapper and DJ, Shaquille O'neal has quickly become one of the hardest working men in entertainment. This Halloween, the Queen Mary in Long Beach is home to Shaqtoberfest: a massive Halloween festival featuring family-friendly attractions and trick-or-treating during the day, frightfully fun scare zones at night, exciting live entertainment, carnival rides, and delicious food and drinks, all curated by Shaq! If you've been asking yourself, "How can I get more Shaq in my life?", here's your answer.
Stay Lit:
While there are plenty of options for the canna-enthusiast to enjoy on their haunt, we'll never miss an opportunity to enjoy a smooth pre-roll right next to the ocean. The festival is outdoors right next to the Queen Mary but smoking is prohibited within festival grounds. So take your favorite pre-roll down to any one of the many piers or lookouts along the way and keep your pumpkin liiit!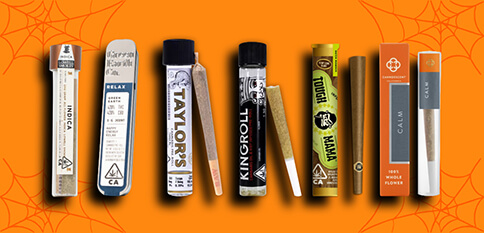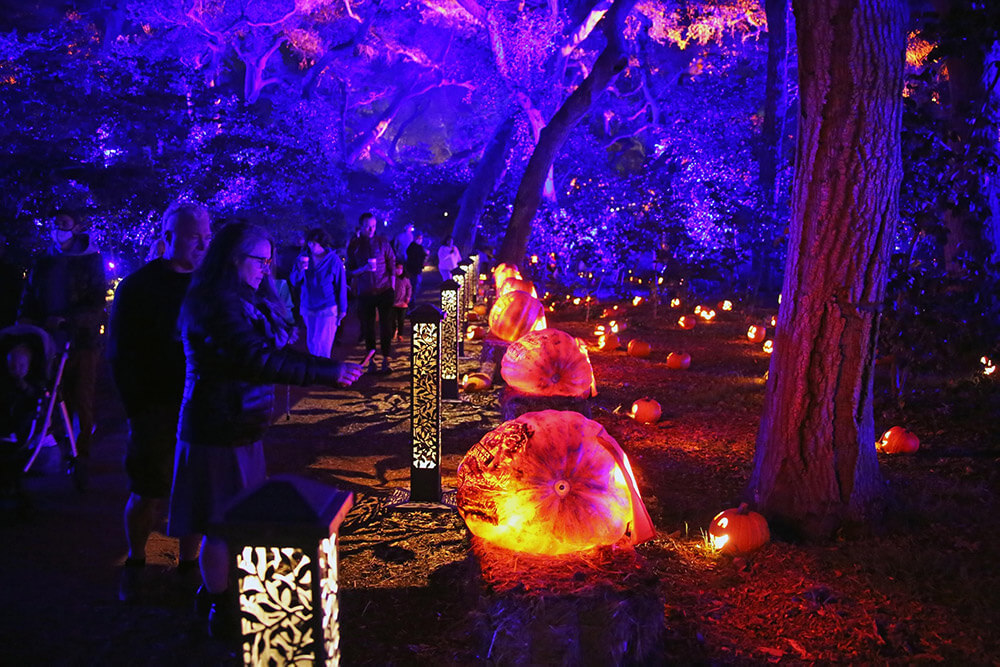 Maybe a hardcore Halloween just isnt your thing. Maybe you're more Hocus Pocus than A Nightmare On Elm Street. THAT'S OKAY. Halloween doesn't have to be so scary. From now until October 31, Descanso Gardens in La Cañada will open its gates for "Carved", a special annual installation that is a family-friendly alternative to all the scares and dares going around. In addition to their yearly light up installations, the botanical gardens will be lined with pumpkins, a jack-o-lantern light forest, and other Halloween-themed exhibits. Food and drink stands will also be available throughout the gardens. Now considered a beloved holiday tradition, Descanso Gardens offers a low-cost, pleasant activity that is great for those in the mood for a more mellow Halloween! 
Stay Lit:
We want you to have fun but we also want to respect the earth and avoid any sort of fire hazard while you're in the park. Unfortunately outside food and drinks aren't allowed inside but we know for a fact that it's going to be a little chilly and there is hot water and tea available at their vendors. So, what better way to enjoy an infused botanical tea than at a botanical garden? Grab a Kikoko pouch and sip into a state of bliss while you enjoy a pleasant stroll in the park!