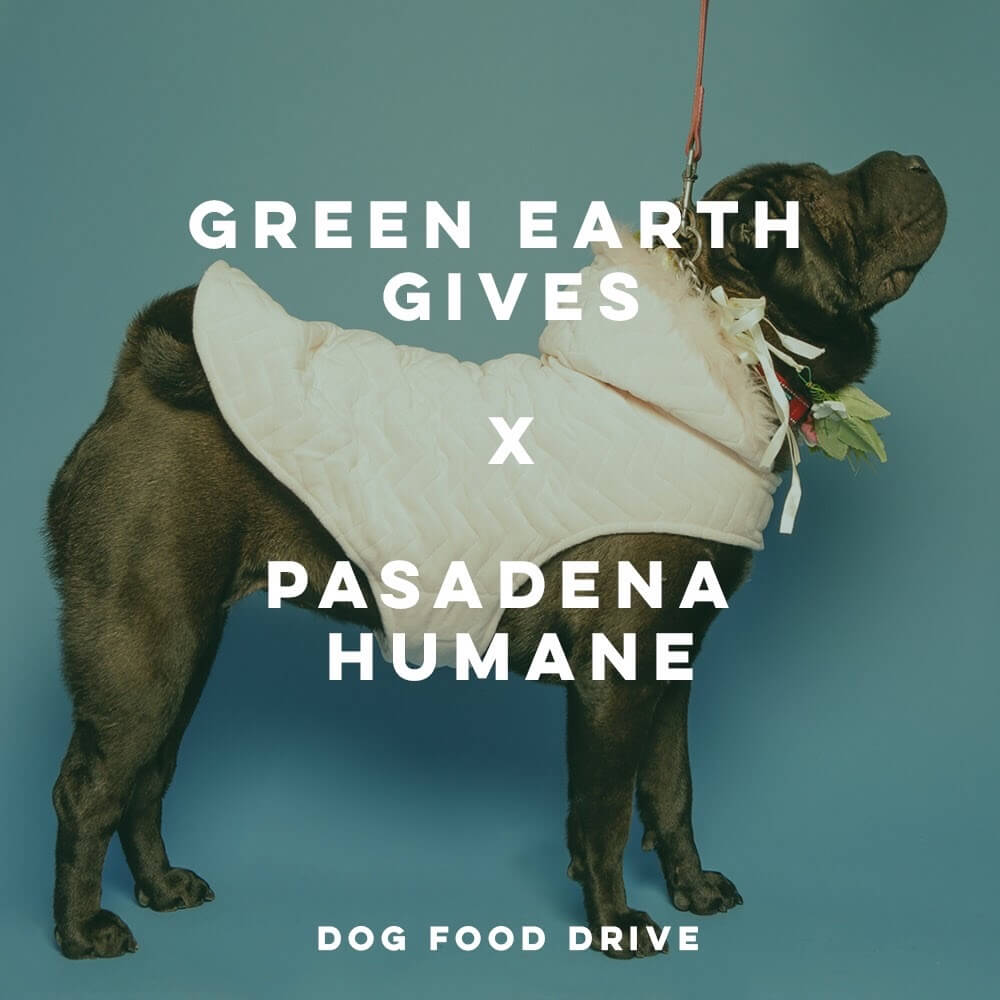 Green Earth Collective is proud to support Pasadena Humane, a non-profit organization that provides a wide range of animal care for homeless and owned animals in the greater Los Angeles area.
Like many of us, animals play a significant and important role in many of the lives of those involved in Green Earth Collective. Dogs, cats and other pets actually impact us on a physical, emotional, and spiritually level. Unconditional love and a sense of purpose is more important now than ever and that is exactly what pets provide.
Unfortunately, the economic difficulties facing all of us for the past year have had a dramatic effect on pets as well. In August, the American Society for the Prevention of Cruelty to Animals released data that 4.2 million pets will enter poverty in the next six months as a result of COVID 19, a shocking 21% increase from pre-pandemic reports. This means that the total number of homeless pets could end up being around 24.4 million when all is said and done.
Animal-focused groups such as the ASPCA and our local Pasadena Humane Animal Shelter are working to address this crisis by working to help families keep their pets at home and improving their access to veterinary care, pet food and supplies.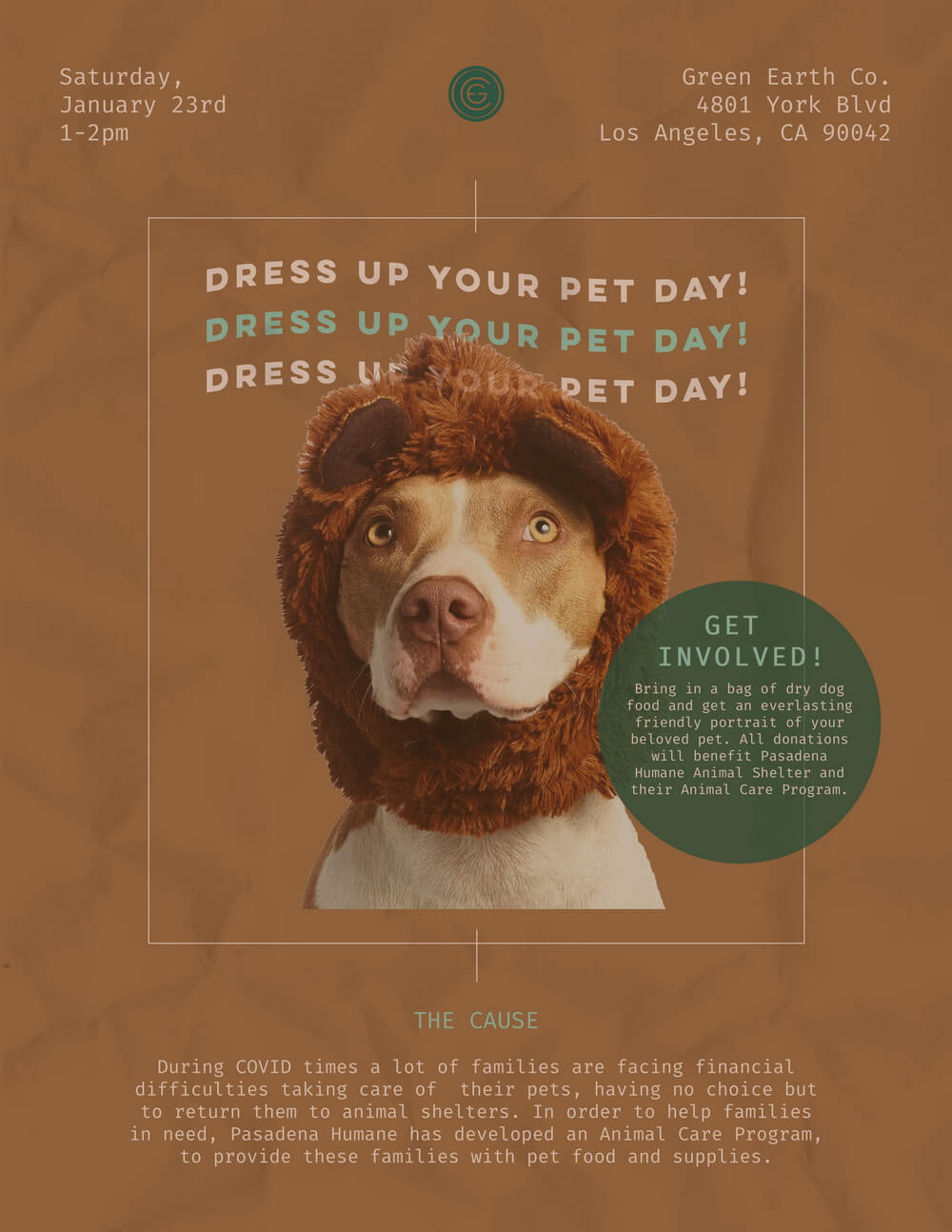 Wanting to do our part for our four-legged friends, we organized a campaign to help bring food to these struggling families and their pets. For donating a bag of food, each contributing customer received an everlasting friendly portrait of their beloved pet. The donations were brought directly to Pasadena Humane and helped tremendously with their Animal Care Program. Here is a positively adorable look at some of our furry friends that stopped by!
Pasadena Humane – pasadenahumane.org – is a donor-supported, nonprofit organization that provides animal care and services for homeless and owned animals in the Greater Los Angeles Area. For more than 117 years, they've promoted compassion and care for all animals through lifesaving programs and services to the community that support the human-animal bond and keep pets healthy and safe.
In addition to Owner's Assistance Programs, they also provide such services as rehoming dogs, spaying and neutering, pet adoptions, education, pet licensing and animal control just to name a few. They have a wide variety of ways in which you can donate and those can be found here: https://pasadenahumane.org/give/donate/.
Thank you again for all who contributed to this noble and much-needed program!