Did you know that Americans are expected to spend more on cannabis than cookouts this 4th of July? At Green Earth Co. we ask, why not go big for both?! If you're looking for the perfect place to have a BBQ, get together with family, and have some 1776-style fun, then look no further, we got you! We picked out the most lit firework shows, parades, or beach parties all over the city and we'll tell you just How to Spark Things Up at each and every one of them! Make your way to Green Earth Co. and light up the night this weekend!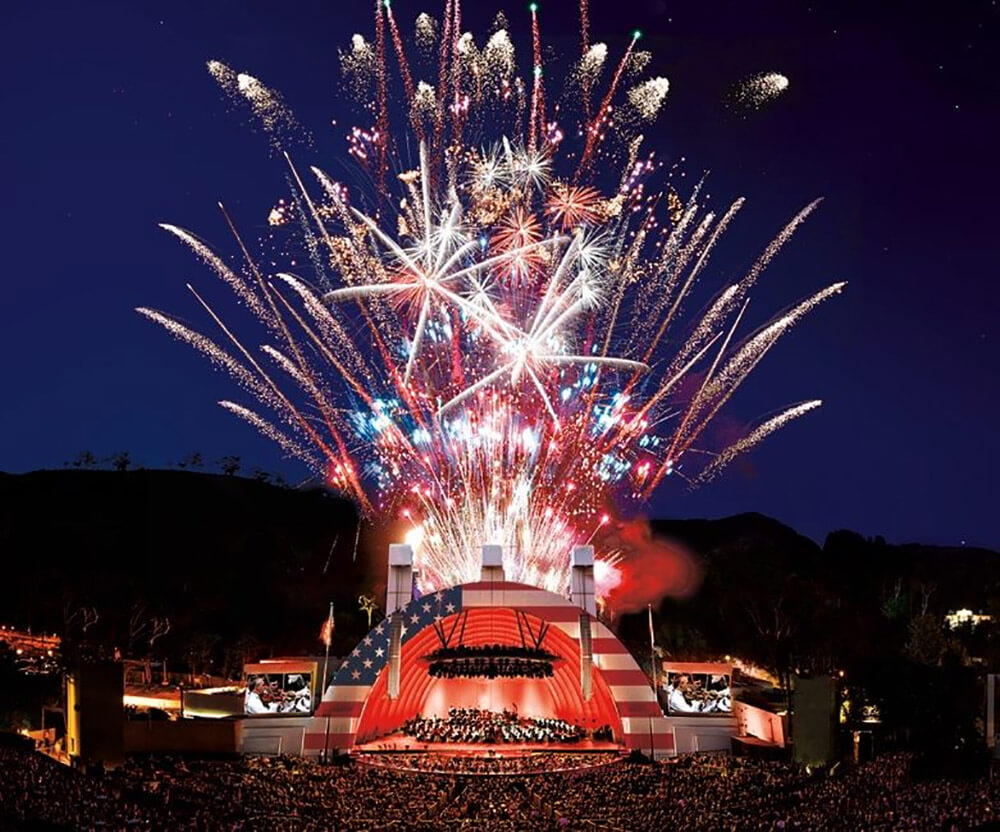 The Hollywood Bowl has a rich history that stretches back almost 100 years. For almost a century, this historic site has served as one of the best concert and live music venues in the country. Held from July 2nd – 4th, the Hollywood Bowl has teamed up with the LA Philharmonic to bring you their annual Firework Spectacular. Hosted by comedy legends Steve Martin and Martin Short, this is the perfect spot to go Bowl-for-Bowl and laugh until you turn red white and blue. Come early with a bottle of wine, or your favorite infused beverage, and have a picnic in any one of the picnic areas around the outside of the Bowl! Be a part of history and enjoy a night of laughs and lights!
How to Spark Things Up:
The Bowl has an awesome marketplace within the stadium area where you can purchase wine and other drinks, but as any smart stoner would know, there's a plethora of cannabis-infused drinks that are basically made for a picnic on a warm Summer night in July!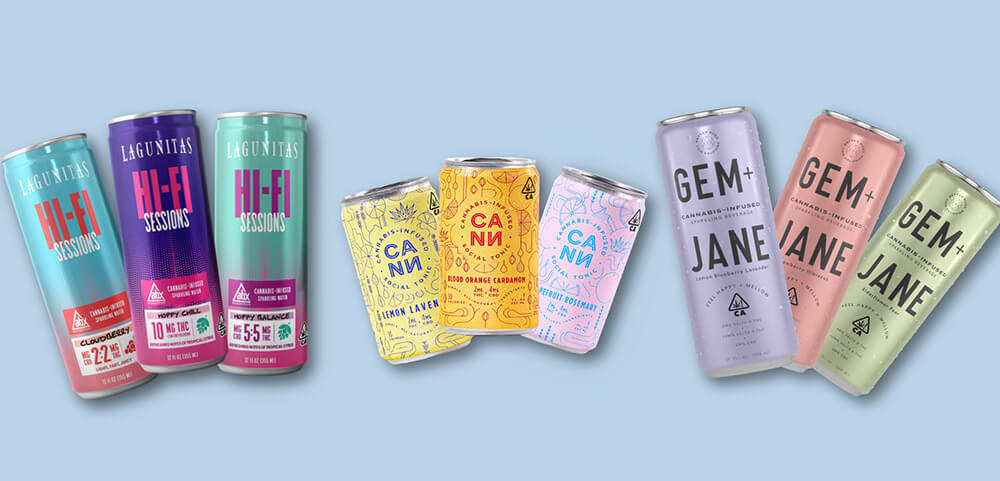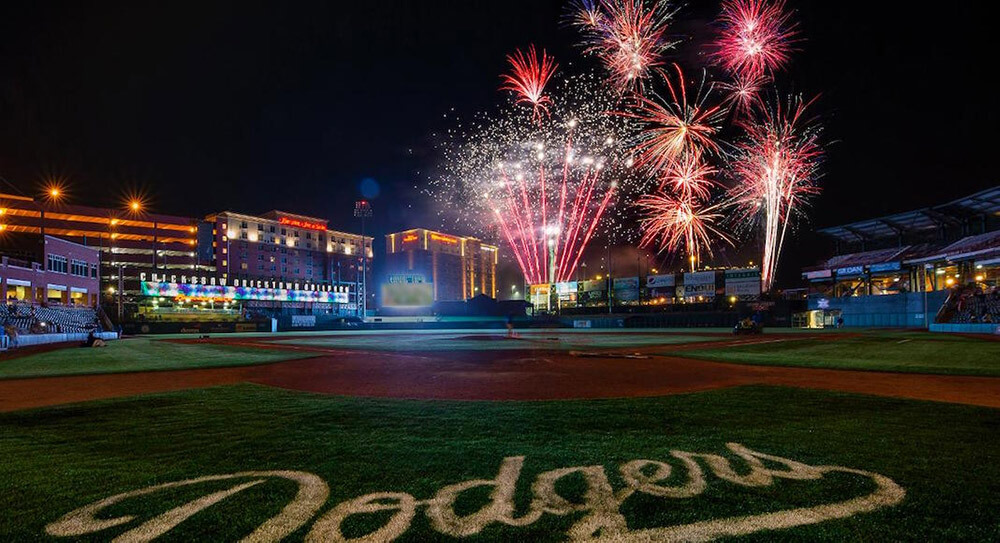 The city of Los Angeles is synonymous with Dodger Baseball. At the start of every season, the city buzzes with energy, ready for another year with America's favorite pastime. If you missed the season opener, this 4th of July weekend could be your perfect opportunity to get in the swing of things! As any Angelino would know,  Dodger's Stadium normally hosts firework shows every Friday home game. For Independence Day, the stadium will be adding a special display of pyrotechnics, featuring classic songs and anthems. The Dodgers will be taking on the Colorado Rockies for a clash of two high-powered offenses so be prepared for fireworks on and off the field! 
How to Spark Things Up:
Dodger Stadium and all its surrounding parking lots are now considered non-smoking areas but that doesn't mean you can't enjoy one of California's favorite pastimes! We suggest an edible gummy, for a discreet cannabis experience that you can enjoy in or out of the park! With plenty of flavors, vibes, and doses, edibles offer a variety of highs for any level of experience!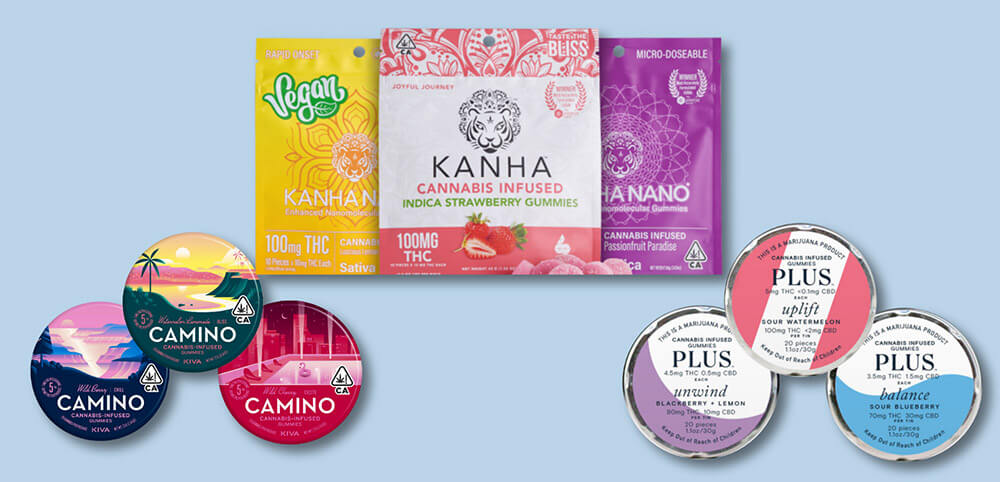 Per the Dodger website:
"Food is permitted from outside the stadium provided it is in a clear bag smaller than 12″X12″X6″ and not in glass bottles, cans, coolers, glass containers or thermoses. Unbroken, factory-sealed plastic bottles of non-alcoholic beverages of 1 liter or less are permitted. (No outside food or beverage can be brought into stadium suites)."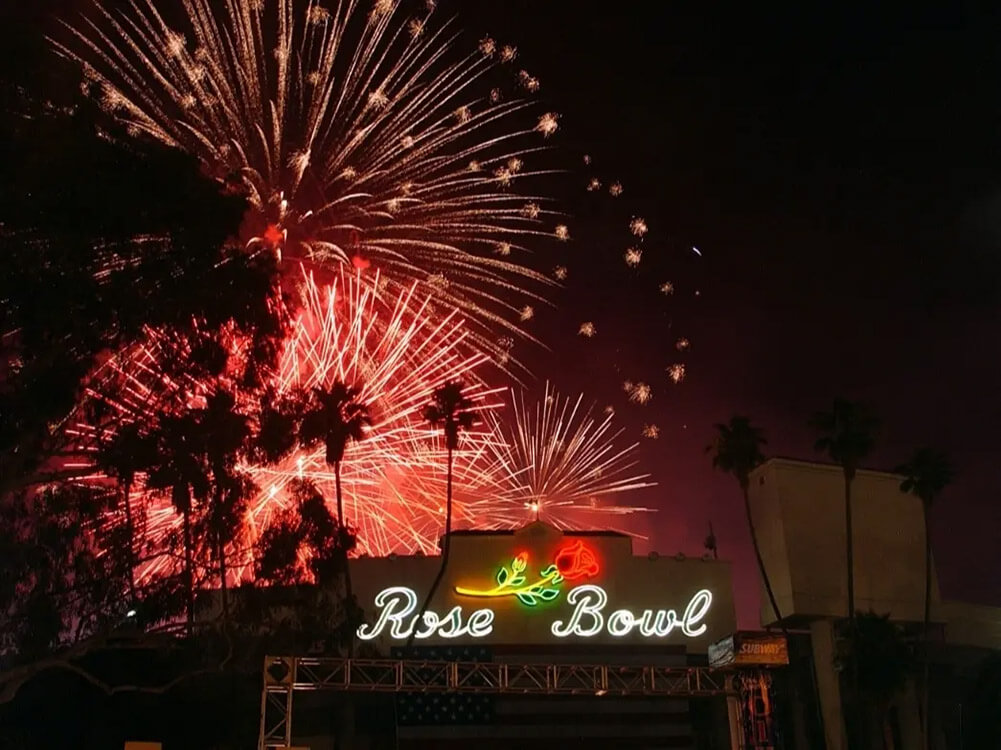 If you had to pick the name of one of the raddest firework shows in Los Angeles, wouldn't you pick America-Fest every single time? Well if the name doesn't immediately scream a rip-roaring good time, then maybe you need to clean out your ears and stand a little farther away from the fireworks this year! Held annually at the Rose Bowl in Pasadena, America-Fest is an explosive celebration of everything red white and blue. Known for being one of the biggest firework displays around town, the show kicks off at 9pm but is preceded by an awesome carnival and in-stadium stunt show. Start the day off with an afternoon of tailgating outside the stadium and you have the makings of the most Merica' thing you could do this weekend!
How to Spark Things Up:
When you're busy tailgating, riding carnival rides and enjoying the firework show, you don't want to have to cut away for a sneaky smoke sesh and miss all the action. Instead, grab a discreet, compact and potent vape pen or disposable and enjoy canna-convenience at its best!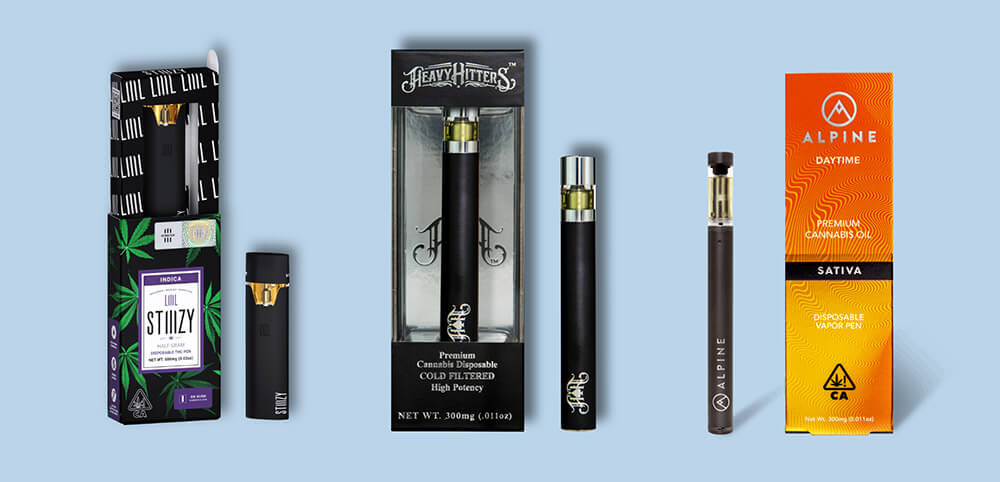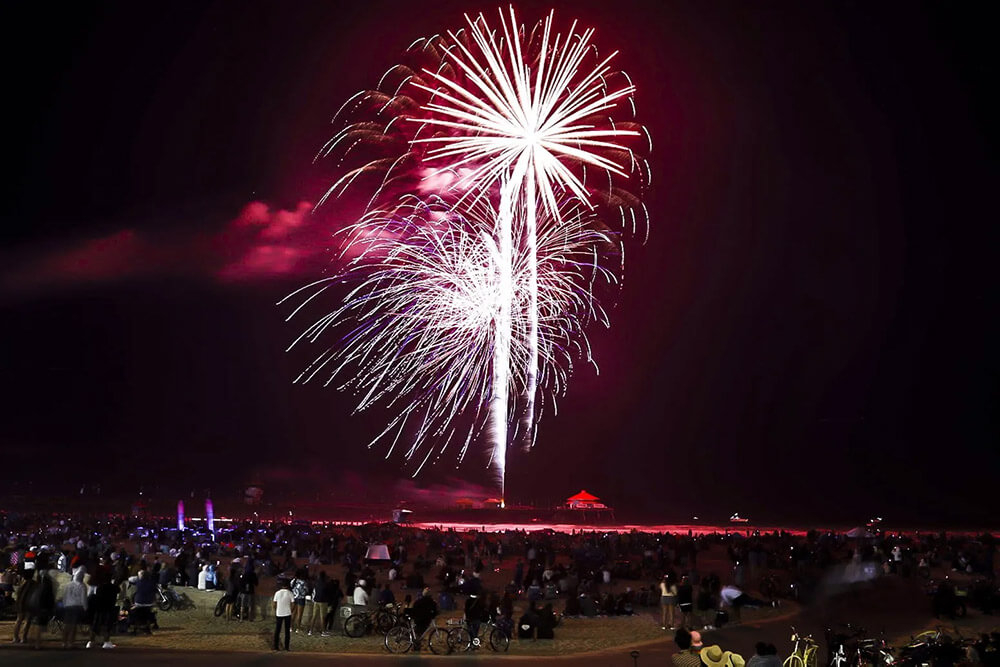 Every Summer, people spend thousands of dollars in travel just to go to the beach. One of the best things about Southern California is we are absolutely SPOILED with some of the best beaches in the world, right in our backyard! For almost 120 years, Huntington Beach has hosted one of the biggest and baddest 4th of July events "West of the Mississippi!" With programming spread over 4 days, this hometown tradition hosts multiple events where you can soak up the sun! Festivities include a parade route leading right to the beach, a festival in the Pier Plaza, live music, family activities and classic American eats! Cap of the night with their renowned firework show at 9pm which ends with an insane finale that'll light up the sky!
How to Spark Things Up:
What in this entire world is better than enjoying a nice, tightly rolled joint and watching the sun set over the ocean while you kick back on the warm sand? If you say anything at all, we won't believe you! Grab your towel, a pre-rolled joint, and connect with one of the purest, most relaxing cannabis experiences you will ever have!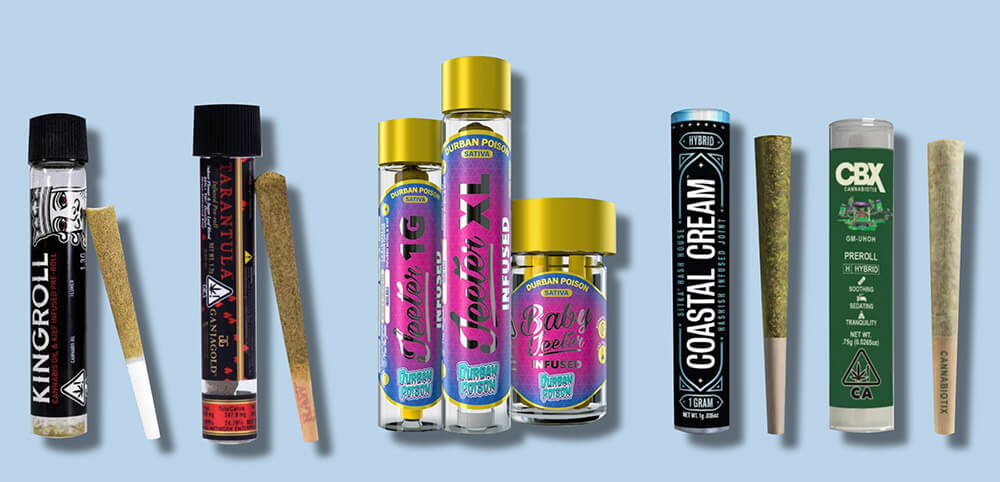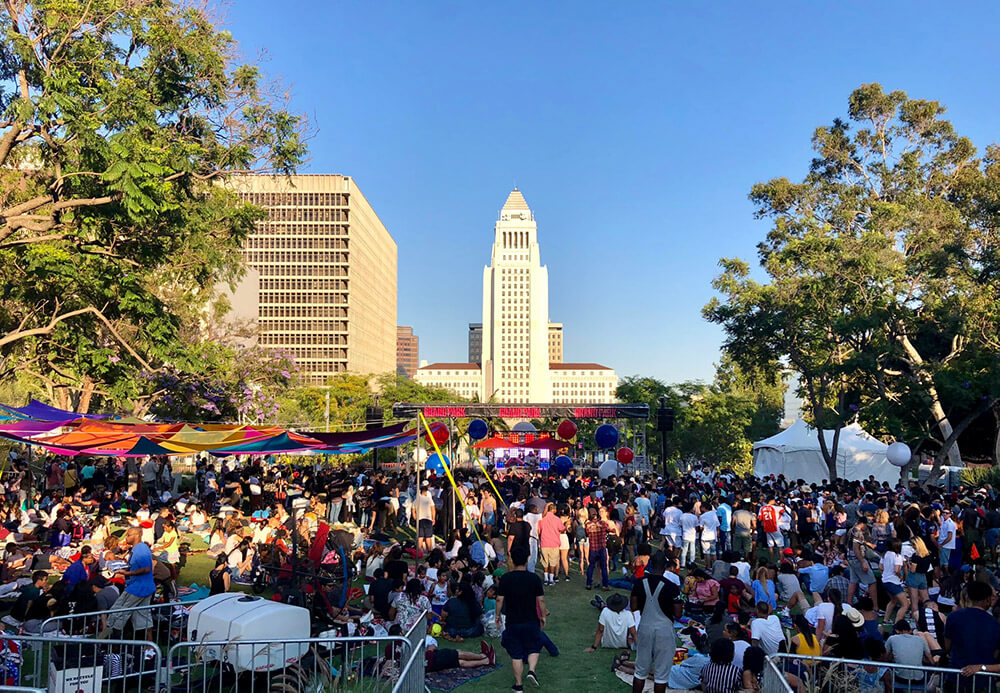 During the pandemic, many of LA's longstanding events and institutions had to take an unfortunate hiatus. For many who can't wait to get out and enjoy everything the city has to offer once again, 4th of July weekend couldn't come any earlier. This year will see the return of Grand Park and The Music Center's 4th of July Block Party. Covering six city blocks, L.A. County's largest block party returns IN-PERSON for a night of picnicking, music, dancing, as well as Downtown L.A.'s biggest fireworks show. Featuring the return of two stages featuring DJs as well as musical performances, dancing, as well as other surprises and dazzling fireworks over The Music Center Plaza.
How to Spark Things Up:
The event has pretty strict rules on the use of prohibited items within the grounds but snacks and some drinks are allowed in as long as they're sealed. But with live DJ's and musical performances, we're getting heavy festival vibes and you don't want to be bogged down by snacks and drinks when you're trying to shimmy, shuffle, and shake. Try a cannabis tablet for an easy and controlled experience that will keep you on the dancefloor.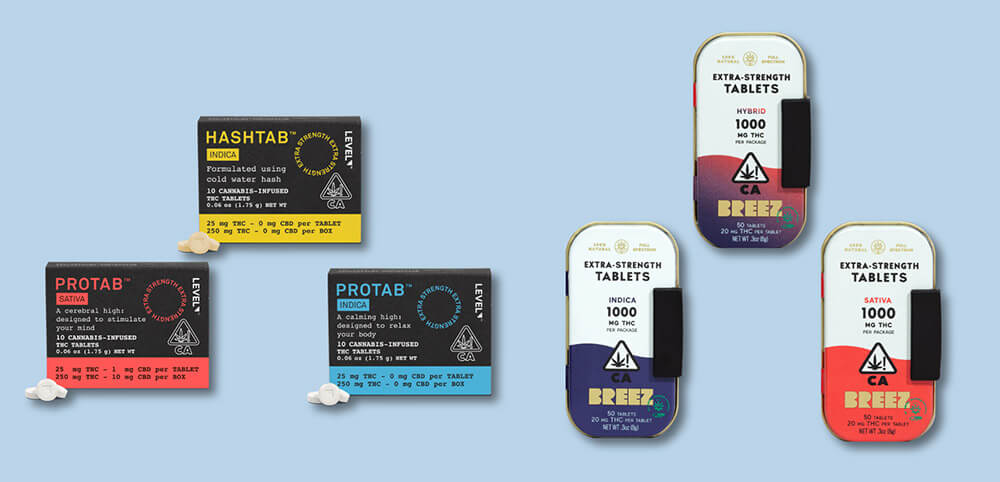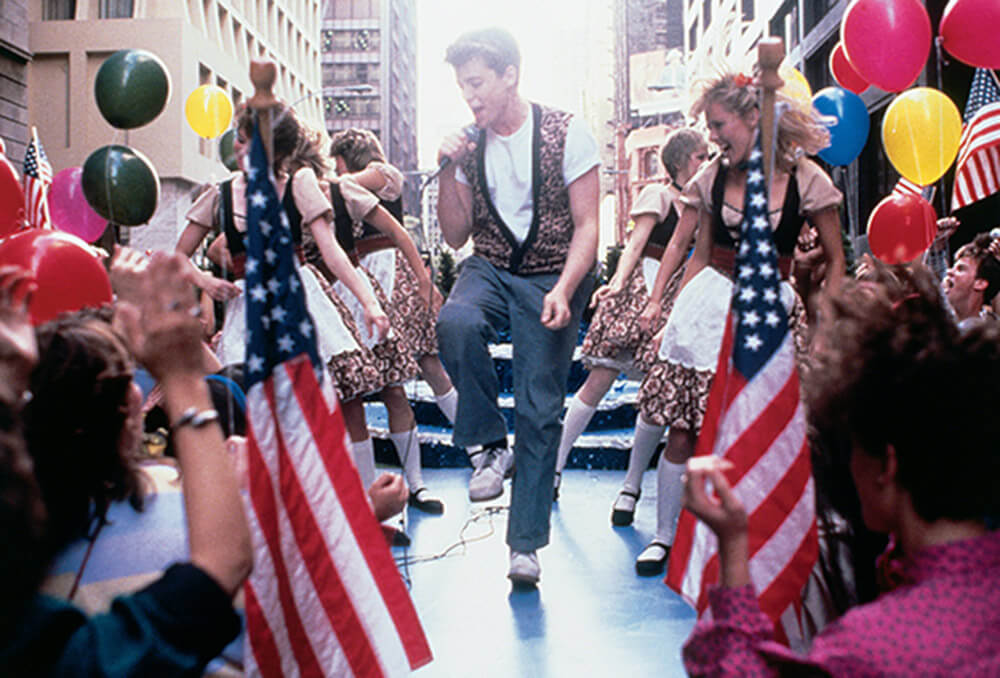 "Here lies someone who missed their chance to enjoy an awesome night of nostalgia, cinema and fun." That's what will read on your headstone if you don't take our advice and make your way to the Hollywood Forever Cemetery this weekend. Okay so maybe we're being a little dramatic, but who wouldn't when you hear that Cinespia has come together with the landmark Hollywood Forever Cemetery to feature three nights of classic movies. On July 4th, they will screen Ferris Bueller's Day Off and feature music, snacks, drinks, and a ditch day inspired photobooth. Stay after the show for a firework display while you picnic in one of LA's most unique and historic attractions!
How to Spark Things Up:
When you're surrounded by so many stars and celebrities (even if they're all 6-feet-under), it's okay to be a little fancier than you normally would on a warm summer night in July. While they have an assortment of food and beverage options at the venue, you are permitted to bring beer and wine into Cinespia screenings at the Hollywood Forever Cemetery. We suggest going with a slick bottle of cannabis-infused aperitif from Artet that would go great in a wine glass and pair perfectly with your favorite charcuterie!