As a socially conscious organization dedicated to providing all members of our communities equal access to the joys of cannabis, Green Earth Co. wishes a Happy Pride Month to the many LGBTQ+ members we get to serve every day. To celebrate, we're highlighting a few cannabis brands that celebrate Pride Month by either raising awareness, making charitable contributions to LGBTQ+ organizations, or promoting equal access to the industry. We honor those in the LGBTQ+ community whose fierce and noble activism paved the way for much of the legislative progress within the cannabis industry!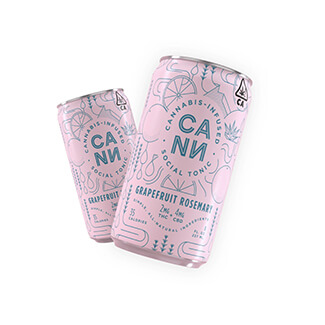 Cannabis-Infused Social Tonic by CANN
One of the most popular cannabis drink brands on the market is also one of the LGBTQ+ community's staunchest supporters. Founded and owned by Luke Anderson and Jake Bullock, who both identify as queer, Cann has etablished itself as a community-conscious company at the forefront of a social drinking movement within the cannabis industry. Recently, in collaboration with Weedmaps, Cann launched a Pride campaign where they launched an original song and music video – "Taste So Good," featuring a diverse cast of queer icons and allies. From Co-Founder Luke Anderson, "As a queer-founded brand, it was a dream come true to work on this campaign…By casting the most diverse supergroup of trailblazers imaginable, spanning sexuality and gender identity spectrums, this campaign reminds everyone just how empty the world would be if we submit to narratives of LGBTQ+ erasure. In a world where 'Don't Say Gay' is gaining momentum, we're excited to promote a utopia of queer joy."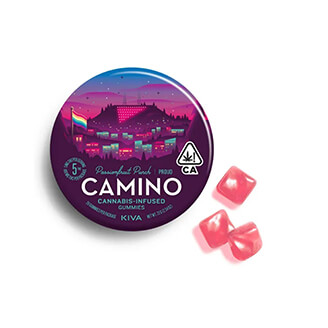 Passionfruit Punch Gummies by Camino
Camino gummies by Kiva have long been known for their potency, flavor, and sleek product design. While nestled at the top of the edible cannabis market, Camino also makes charitable contributions to the LGBTQ+ community. In 2018, Camino developed their "Proud" gummies, a line of edibles dedicated to supporting LGBTQ+ inclusivity and raising awareness for different organizations. This year, their limited-edition Passionfruit Punch gummies feature the historic Pink Triangle in San Francisco, the annual commemoration of the gay victims who were persecuted and killed in concentration camps in Nazi Germany starting in 1933 through the end of WWII. Camino has also pledged to donate $100,000 to the FOLX HRT Care Fund, which redistributes financial resources from people inside and out of the LGBTQ+ community to support transgender, non-binary, intersex, and other gender expansive people in accessing hormone replacement therapy care through FOLX.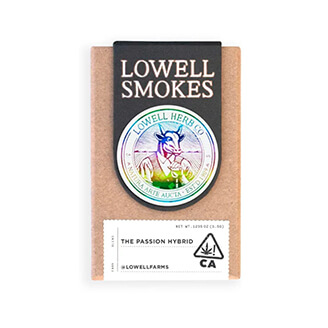 Pride Pack by Lowell Farms
Lowell Farms is a California-based cannabis company with a renowned line of pre-rolls, flower, and hash. Apart from providing some of the best smoking experiences in the industry, Lowell Farms also works to raise awareness and reject discrimination. Through the sale of their annual Pride Pack of pre-rolled joints, Lowell makes charitable contributions to organizations like GLAAD, the world's largest lesbian, gay, bisexual, transgender, and queer advocacy group dedicated to the advancement of LGBTQ+ communities. As a trusted partner with GLAAD for many years, Lowell will donate $1 from the sale of each Pride Pack throughout the month of June. Lowell Farms will also be partnering with retailers and community groups throughout June to help support grassroots advocacy efforts for the LGBTQ+ community.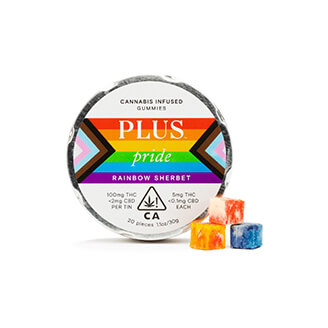 Rainbow Sherbet Pride Gummies by Plus
The brand Plus has established itself as a premier low-dosage edible with multiple THC and CBD options to fit the needs of any consumer. With a focus on making cannabis accessible to all, Plus has also developed their annual "Pride" gummies, which feature the same award-winning formula they're known for, in a colorful Rainbow Sherbet flavor. But their efforts don't stop there; each year a portion of the proceeds from each tin sold are donated to organizations that support LGBTQ+ communities and beyond. This year, Plus has pledged to donate to the San Francisco-based Transgender, Gender-Variant & Intersex Justice Project (TGIJP). The TGIJP has been working to end human rights abuses against transgender, gender-variant, and intersex people for over 16 years. Through advocacy, awareness, and empowerment, the TGJIP works to ensure the safety and empowerment of TGI communities.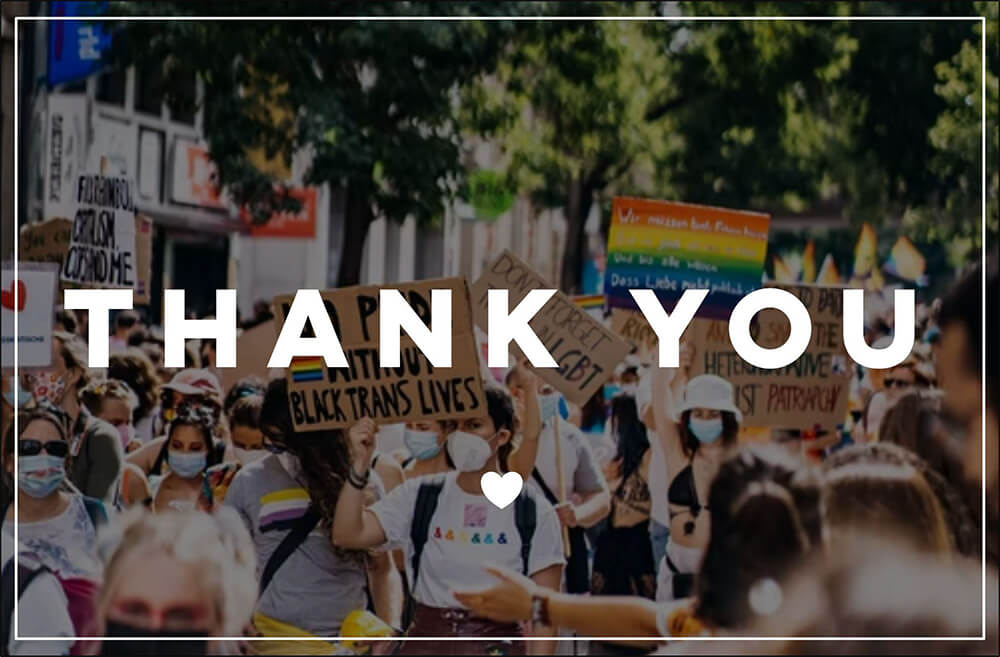 It is nearly impossible to discuss the legal advancements we have made within the cannabis industry without first acknowledging the persecution and prejudice faced by LGBTQ+ and other marginalized communities. Cannabis advocacy was born out of the efforts of these communities to secure equality and equity FOR ALL. This month, while it is important we celebrate the progress the LGBTQ+ community has made, it is also necessary that we recognize the profound amount of work to be done. Queer rights are civil rights are human rights are cannabis rights. The cannabis industry is a labor of love, and love wins all.