Though every day we recognize their contributions due to the unavoidable daily impact on our lives, each February is a time we get to celebrate and delve into the invaluable contributions that generations of Black Americans have made in our communities, economy and world. From 2002-2017, the number of Black-Owend businesses with employees increased 31.2% according to data from the U.S. Census Bureau, which is an amazing cause for celebration!
And yet, despite the encouraging growth, Black business owners continue to face a disproportionate number of challenges. Unfortunately, what continues to be top on the list is access to capital. This and many more obstacles have only been exacerbated by the pandemic. Covid-19's impact on Black entrepreneurship has the potential to uproot a lot of the accomplishments made over the past decade. The observance of Black History Month this year brings with it a very special and unique opportunity to focus on supporting Black-owned businesses! With that in mind, it's also important for us all to remember that in order to generate long-term impact, it's crucial to foster wide-scale, intentional support of these businesses year-round.
Being that Cannabis is the industry we know best, Green Earth Co. wants to take the opportunity to highlight and feature the Black-owned Cannabis companies that have made a major impact in the health and wellness of our communities. Unfortunately, It is impossible to speak about the state of Black businesses in cannabis without addressing the cruel and unjust impact of the War on Drugs in the United States.
Despite more than half the country (33 states) having legalized cannabis in some form, Black Americans are still more than 3x more likely to be arrested for non-violent cannabis crimes than white Americans, according to the ACLU. Additionally, POC are four times more likely than white people to be arrested on possession charges. A 2021 analysis by the National Organization for Reform of Marijuana Laws (NORML) reported that BIPOC comprised 94% of cannabis-related arrests in 2020 in New York. Nationwide, Black men and women were 11 times more likely than whites to be arrested for public cannabis use.
This unfair, routine, and intentional criminalization of Black communities for possession of cannabis has for decades ripped apart families, communities, and individual lives. Recently, President Joe Biden called for federal decriminalization of cannabis and while helpful, equity and diversity in the cannabis industry are still big problems that affect Black Cannabis owner's dreams.
To our core, we believe in the urgent importance of boosting the awareness of Black Business in Cannabis, As consumers and businesses increasingly reap the benefits and pleasures of looser cannabis restriction, it's important that the profits are equitably distributed. To this day, Black people continue to fight for the opportunity to fairly get a slice of the Marijuana economic pie.
We have compiled a list of Black Owned cannabis companies that you can support, donate to, and share the word about. These important contributors to the lifestyle we all enjoy, have, beyond all odds, made an impact and name for themselves in a still-hostile, prejudicial landscape. The amazing work done by hard working cannabis business owners extends far beyond this list. Make sure that you always keep an eye out for other marijuana-related businesses owned by Black Individuals!
Cannaclusive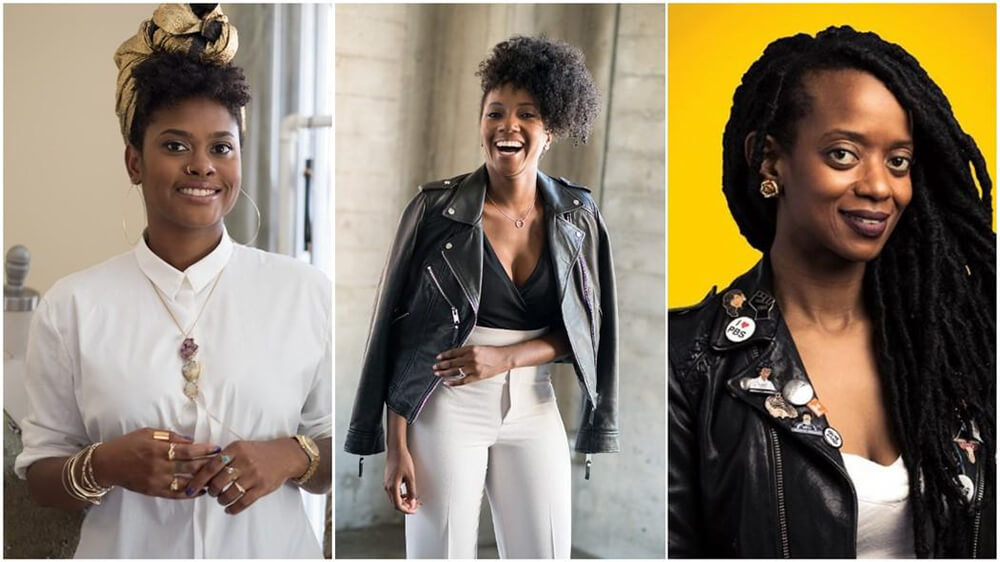 One of the cannabis industry's main issues is not just barriers to entry for people of color, but also inclusivity on every other lever. Cannaclusive was formed by Charlese Antoinette Jones, Mary Pryor, and Tonya Rapley-Flash in 2017 to facilitate fair representation of people of color in the space.
They originally began their efforts by creating free stock photos of POC consuming cannabis in an effort to break stigmas around such imagery. At the same time, they created and facilitated brand-building seminars to fundraising strategies and business education events.
In 2020, Cannaclusive partnered with the marketing agency Almost Consulting to launch inclusiveBase, a database that makes it easier for people to find and support minority- founded cannabis products and services. Their team also engages in extensive social justice work to support recently-released cannabis prisoners to transition into working in the space. Being that this is a near and dear issue to us at Green Earth, it's no wonder that Cannaclusive is at the top of our list.
Biko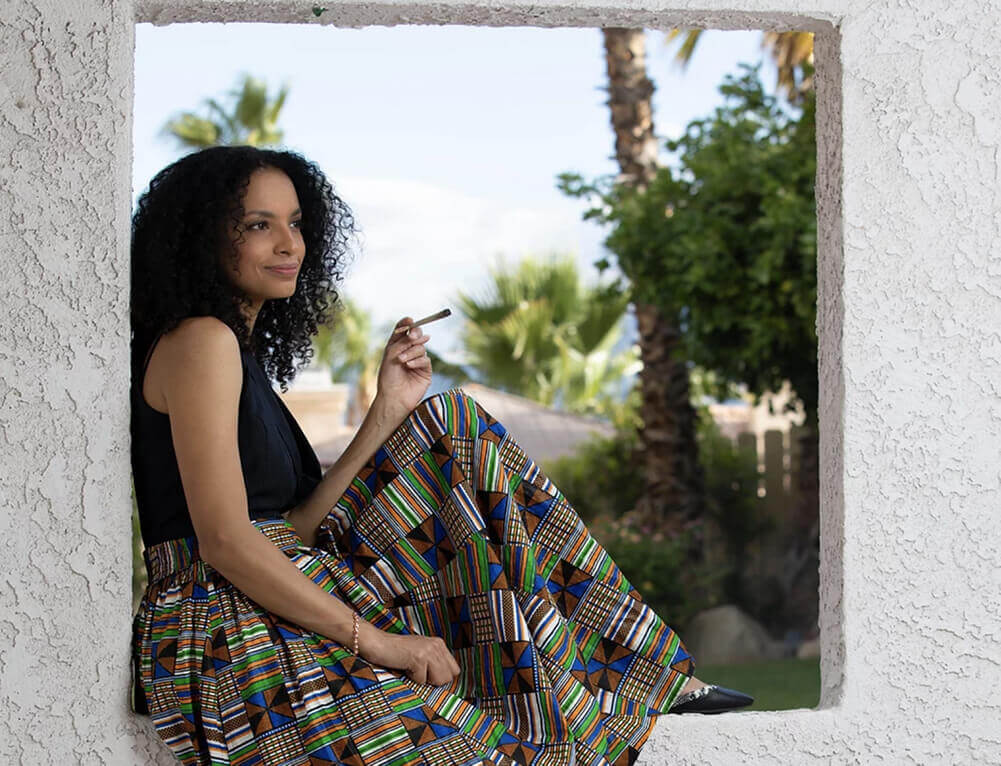 Biko is a Black-woman-owned luxury cannabis brand in California that creates high-potency top-shelf products. They specialize in jars of premium whole flower, and diamond and kief infused pre-rolls. Founder Timeka Drew is also a co-founder of Our Academy, a social equity program mentorship and workshop for cannabis entrepreneurs.
To make them all the more amazing, they also sponsor artists and content creators by providing them with funding to do projects that "spark passion and light up audiences." Interested parties can sign up for a sponsorship under the creators circle portion of their website to receive benefits including promotion of their work, resources, a space for collaboration and access to other creator circle members.
Inertia's Root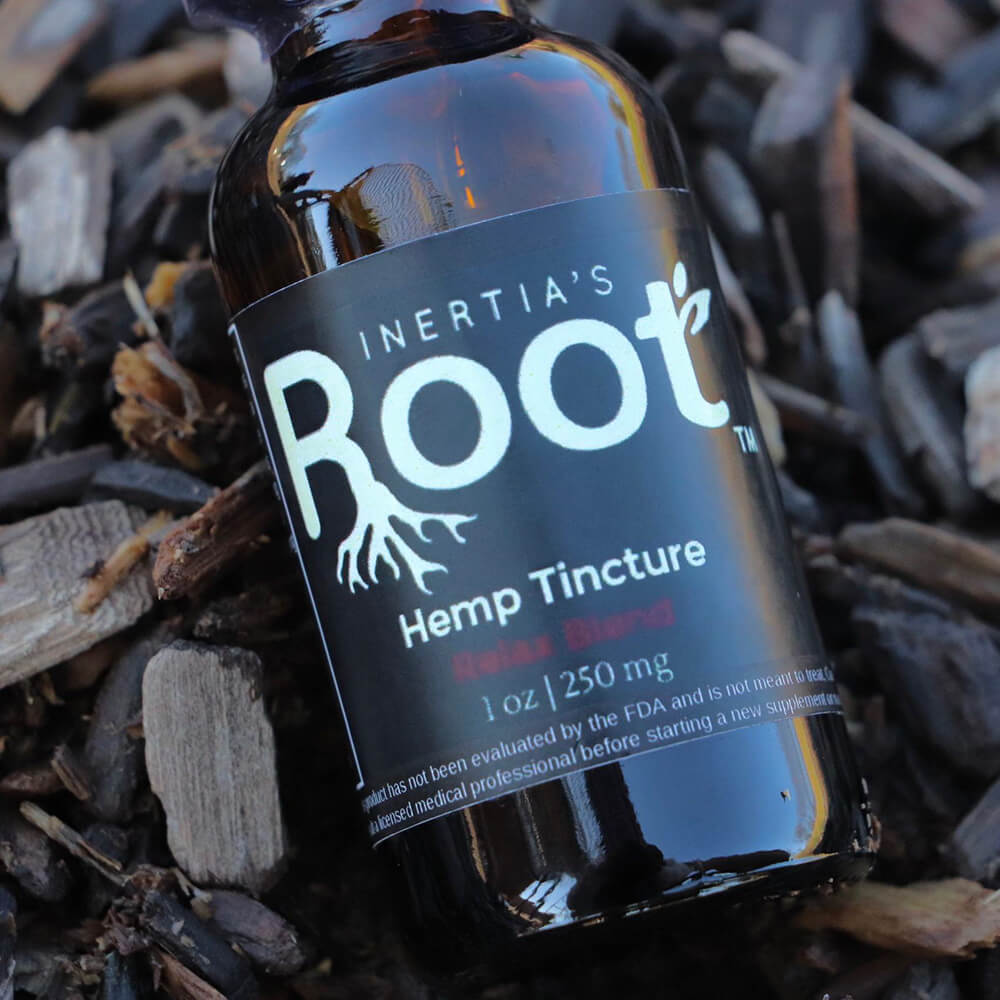 Headquartered in Nashville, TN, Inertia's Root is a premium hemp company established by a collective of Black farmers. They focus on creating holistic supplements that are used as tools to treat a wide variety of health issues. A former drug counselor with years of experience helping people recover from substance abuse, founder Stuart McClean started the business after discovering the multitude of benefits cannabis offered for his own ailments.
After years of study and trials, he wanted to share the beneficial properties with his addiction therapy patients. Having seen it have such be so effective therapeutic, he decided to make his discoveries available to everyone and thus, Inertia's root was born. The company services consumers throughout the South and works with local farmers to grow organic, cannabinoid-rich himpe for their line of tinctures and balms.
Ardent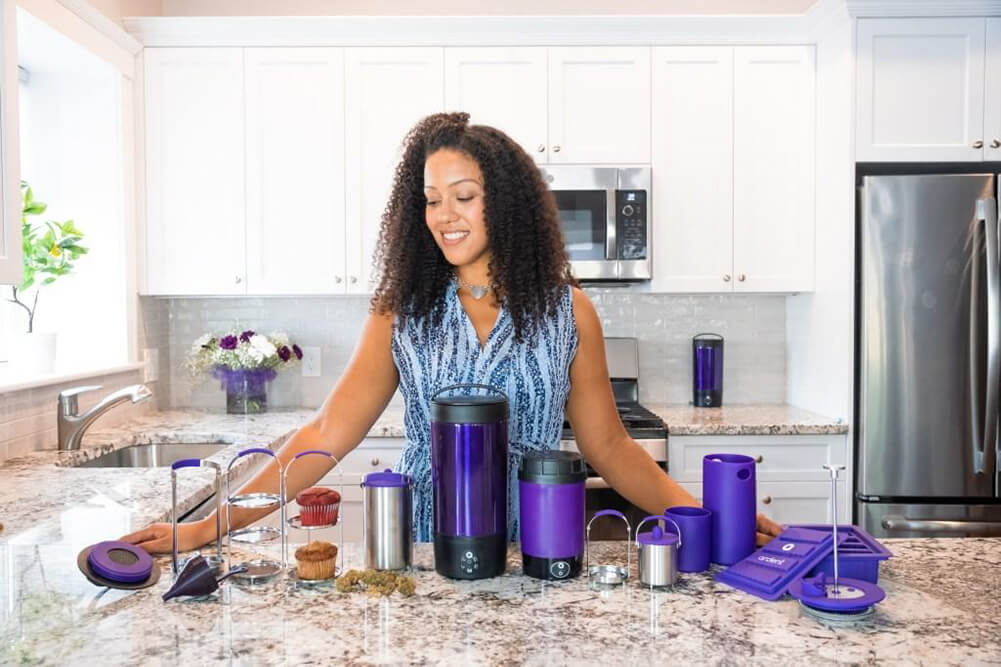 Suffering from chronic health issues for years, founder and CEO of Ardent Cannabis, Shanel Lindsay created her product offerings originally out of necessity. During her time experimenting with the benefits of the hemp plant, she soon discovered how inconvenient it was to decarboxylate weed. This time consuming, messy, and smelly process involves finely grinding weed and toasting it carefully to prevent it from burning which activates the THC.
This less than appealing set of steps gave her the push she needed to create the Nova, an electric, countertop decarboxylase that makes perfectly dosed edibles a breeze. In 2017, Lindsay was named to the Massachusetts Cannabis Control Commission Advisory Board, and the following year, was named one of the 100 Most Influential People in Cannabis by High Times.
Bouqé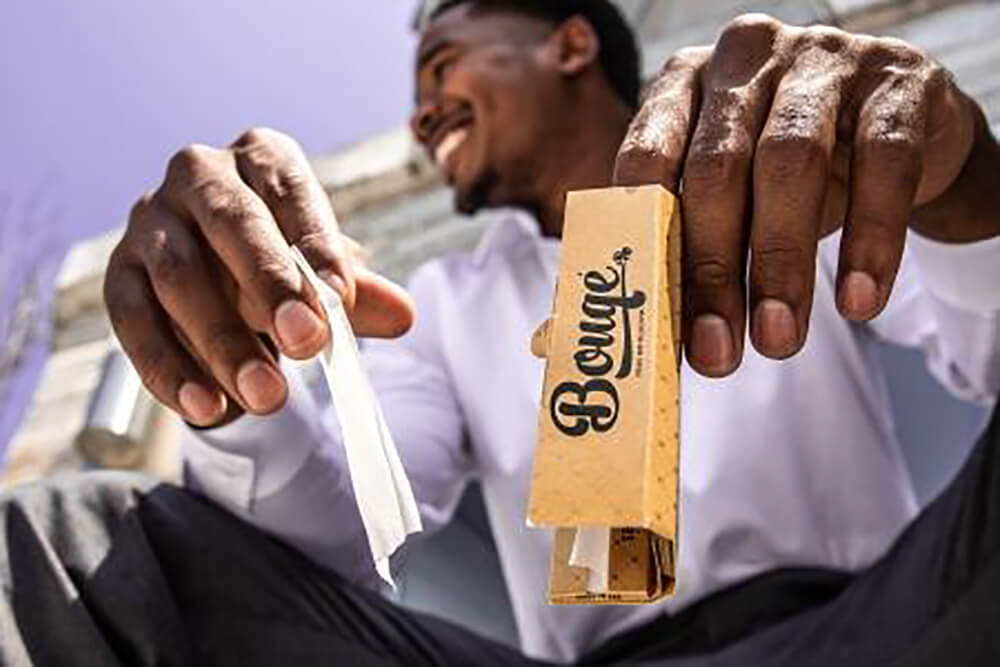 Bouqé was founded by CK Dunson, a former college athlete who turned to cannabis and holistic healing methods to treat chronic pain from sports injuries. Delving into researching hemp, he found himself impressed by the varied and numerous applications of cannabis and wanted to create a product that would encapsulate cannabis culture with an eye toward a more sustainable and innovative future. For this reason, he decided to create Bouqé rolling papers.
Excited about the future of Black owned Cannabis businesses, CK and his team have forged partnerships with Mary & Main dispensary, the advocacy non profit Marijuana Matters, and Uplift Maryland, an educational organization that offers cannabis industry training to budding entrepreneurs
Simply Pure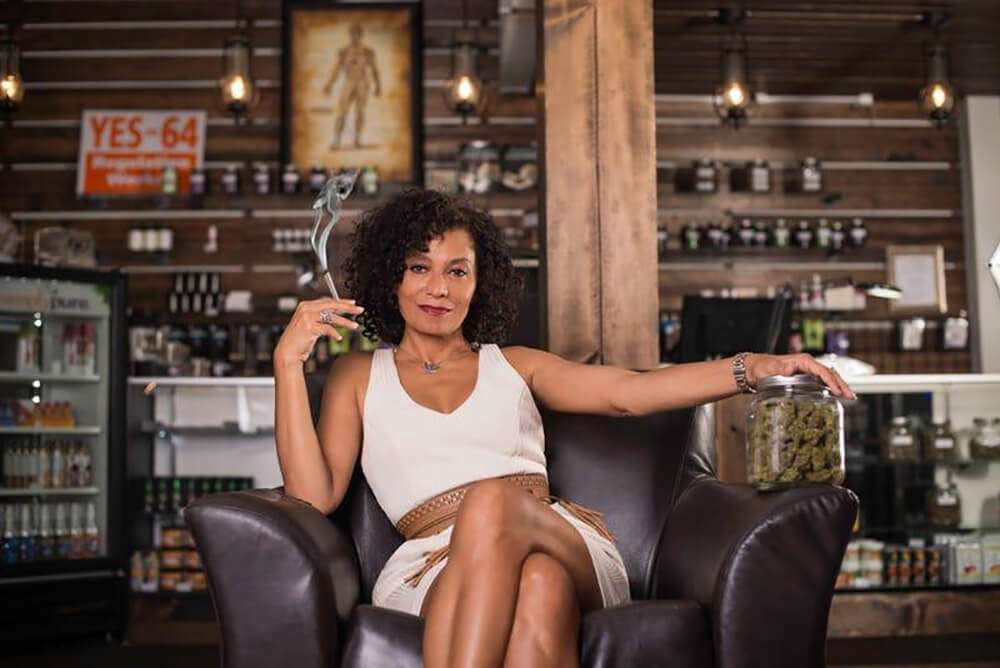 Founded by owners Wanda James and Scott Durrah in 2014, the two military veterans fought not only for America, but also for Black rights. As the first Black-owned and female-owned cannabis dispensary in the country, Simply Pure is a Denver, Colorado-based institution for Black people in the Mountain States.
The area, which has fully legalized all adult usages of cannabis, has been a beacon of hope for those looking to create their own situations to aid those with health ailments and cures for stress and pain. This is particularly important to the founders, namely James, who herself was a former political advisor to the Obama administration and also named one of the 35 Most Influential Women in Cannabis by Greenentrepreneur.com in 2020.
The Farmacy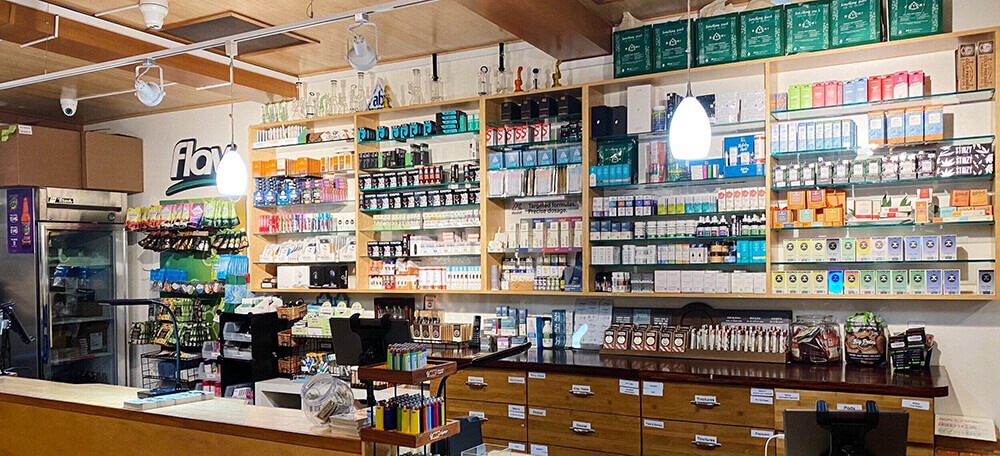 Sue Taylor is a living legend within the cannabis space in California. After founding iCANN in Berkeley in 2009 with her son and daughter-in-law, her vision of opening a community-based dispensary evolved into The Farmacy, which she co-founded in partnership with Glass House Group.
Focused on helping the senior community, Farmacy has grown massively, thanks to the depth, care, and insight of Taylor and the products developed under her guidance. One of those items for sale—known as Mama Sue (which is also Taylor's nickname)—is geared specifically for people over 50. Become a friend of the farm and discover resources that will help you and others who are in need of pain relief and sleep aids.
Supernova Women
https://www.supernovawomen.com/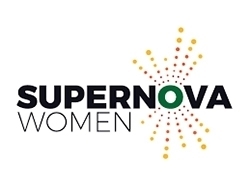 The cannabis industry, which has been overrun by white men and white politicians, has been subverted heavily by this collective group of strong, forthright, and foresight-induced Black-and-POC women.
Formed in 2015 to help foster small cannabis businesses to create opportunities for self-sufficiency, Supernova Women was founded by Tsion "Sunshine" Lencho, Amber E. Senter, Nina Parks, and Andrea Unsworth. Together, they educate communities of color on how to get involved with legislative efforts for cannabis, and how regulations and local politics can affect your business. Located in the Bay Area, support for Supernova Woman comes in the form of helping low-level drug offenders to get their records expunged and creating a safe space for people of color in the cannabis industry.
Juice Joint
https://www.ilovejuicejoint.com/home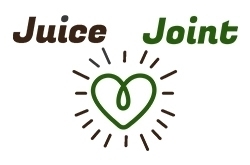 Coming from a pharmaceutical and music background respectively, Founders of Juice Joint Krystal Hamlett and Matthew Lovette created this innovative CBD brand. Their company creates and sells hand-crafted CBD-infused juices and Vitamin-rich CBD moss, all from their homebase in Philadelphia.
Each expertly crafted juice blend is 100% freshly made and blended with CBD for a therapeutic dose of relief. With flavors like Peach Lemonade, Carrot Tumeric, Mango Pineapple Ginger, and Aloha Punch, there is something for everyone. Not in the Philadelphia area? No problem, they sell their juices online and offer free delivery for orders over $100.