World Art Day is a day to celebrate creativity and reinforce the links between artistic expression and the world around us. The Green Earth Co. community is home to a multi-talented, multi-faceted group of artists, musicians, creators and entrepreneurs! At Green Earth Co., cannabis and creativity go hand-in-hand, that's why in honor of World Art Day, we'd like to highlight some of the amazing artists we have the honor of serving and working with each and every day!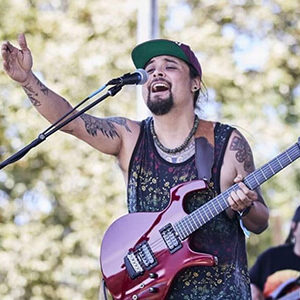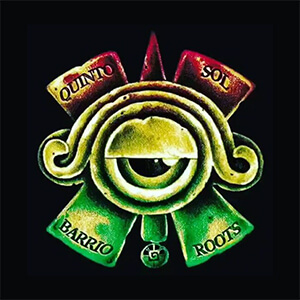 Name: Limon Leal, Musician, Producer, Sound Engineer
Band Name: Quinto Sol
I am the lead singer and guitarist of one of Los Angeles top Xicano Reggae bands, QUINTO SOL! I'm also a backing guitarist and have played with over 40+ local and international Reggae artists like: Sister Nancy, Sister Carol, ALIKA, Half Pint, Denis Alcapone, Melodians, HR of Bad Brains, Horace Andy, Gregory Isaacs, Pato Banton, Blanquito Man (King Chango), Fidel Nadal, Tippa Lee.
Just to name a few!
I've been a sales associate at G.E.C. for over 10 years! Marijuana has opened many creative doors for me and has opened my eyes to many worlds! There's magic that happens when marijuana meets music!
Instagram: @quintosolmusic
Photographer: Piero F Guinti, @visionaryrebel2
See Quinto Sol in action: https://www.youtube.com/watch?v=i9_9OQW6htQ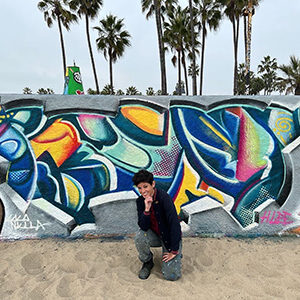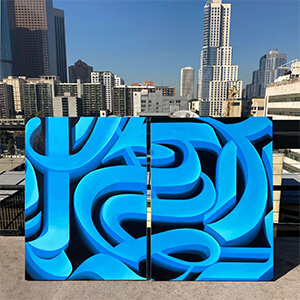 Name: Corinne Pulsinelle, Digital Graphics Artist & Painter (Aerosol & Acrylic/Latex)
Artist Name: Coco Nella
I am a professional artist and muralist who strives to create work that can be enjoyed by the general public, whether that entails graphic artwork or murals. I work in a clean and graphic style that is meant to be approachable and uplifting. Green Earth Collective has been a go to local place I have visited as both a customer and a collaborator. Cannabis has helped me unwind after a long day of work, giving me a creative reset, a shift in perspective, and a remedy for some of the aches and pains associated with a physically demanding job like mural painting.
(Editor's note: Coconella is also gracing GEC with a wonderful mural on our renovated building once construction is completed!)
Website: https://coconella.com/
Shop: https://society6.com/coconella
Instagram:@coconella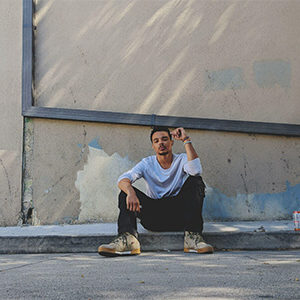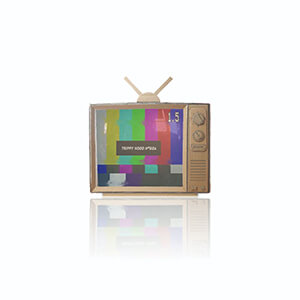 Name: Mahael Abdul-vQawi, Hip-Hop Artist
Artist Name: Shiva
My name is Shiva and I am currently a budtender at GEC! (Editor's note: We love you Shiva!)
I'm originally from the East Coast, Philadelphia born and raised native. Been doing music solo professionally since 2013 but overall since 2009. It has definitely been a LONG experience but one I wouldn't trade for the world. I moved to LA late 2017 and have been hustling everyday ever since!
Cannabis has been a huge part of my artistic endeavors and has probably had an even bigger impact on my personal life! I am a huge avid sativa smoker for everything but when it comes to creativity, cannabis truly is necessary for me to fully expand my creative thinking! I make songs based on concepts and observations so the lyrics are very important. Sativa's help me sit and think of different rhymes and different ways to bend words, manipulate sounds, and create lyrics!
Website: https://linktr.ee/shivawalks
Instagram:@shivaspath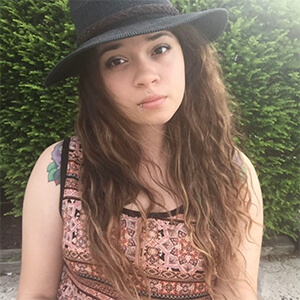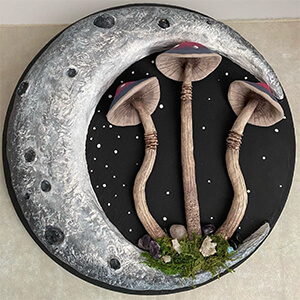 Name: Natacha Melendez (Tosh), Mixed Media Artist
Artist Name: Elevated Eye
I'm a latina originally from Philadelphia, I actually just moved to LA a few months ago and I love it here so far! I've worked with dozens of different mediums and I've fallen in love with all of them. I would say my favorite work to create is mixed media because it allows me to combine them all! The art that I've been creating lately has definitely been more influenced by nature with a little sparkle. In the past I've done canvas paintings, tie dye and bleach dye, I've used resin to create ashtrays, rolling trays, and other smoke accessories. I've played with clay, made jewelry, I like to do a little bit of everything and I can also customize anything!
Green Earth Co. products were one of the first cannabis samples I got to try when I moved here. I love how clean their branding is, and they always have good options for flowers. I also have a few friends who work there and they've always said good things! Cannabis has always been a positive influence on my artistic endeavors, I've even used cannabis leaves in a lot of my pieces. It helps my mind to relax which makes my creativity flow much smoother. I've often struggled with artists' block because my mind will stay stuck on whatever is going on in life at the moment and cannabis has always helped me focus on getting ideas flowing again!
Instagram: @elevated_eye
TikTok: @elevated_eye
Etsy Shop: https://www.etsy.com/shop/elevatedeye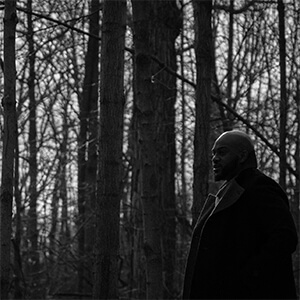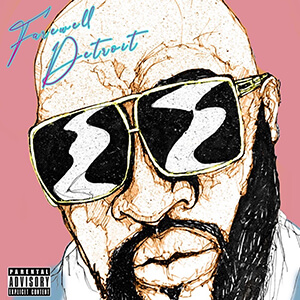 Name – Tristan Hudson, Hip-Hop/R&B Artist/Producer
Artist Name – Tristan Knight
I am an artist & producer in the Hip Hop & R&B space but I can really produce any genre! I was born and raised in Detroit, MI and I moved out to Los Angeles at the age of 28. I have a family with a wife and two sons, ages 4 & 6. My purpose for moving out here, along with my wife was and still is to pursue our careers in the music and film industries. So far, we're doing pretty good! My relationship with Green Earth Co. is pretty solid. I started coming around 2020 when I couldn't find the right dispensary for my cannabis needs. Everyone there is ALWAYS so cool and informative with positive vibes. Plus they have that gas at affordable prices. Lol. I love the deals and the selection of products as well. Most dispensaries in L.A. don't offer that many different selections nor do they have their own homegrown product. Even the tins for the pre-rolls are dope! Cannabis has definitely helped me creatively. It's allowed me to mellow out when I'm too anxious and explore ideas I wouldn't have thought of any other way!
Website: www.knightslikethis.com
Twitter: @KnightTheJedi
Instagram: @iamtristanknight