With Mother's Day right around the corner, it's time to start thinking of ways you can show your Mom or Mother-figure how much they mean to you! With recent advancements in cannabis law and advocacy, cannabis consumption amongst parents has become more socially acceptable. The advent of a wider range of products has expanded the cannabis market making it even more accessible to parents. Slowly but surely, people are realizing that you don't have to be "stoned" in order to reap the benefits of cannabis consumption. Over are the days of hiding your stash from your mom, or better yet, them hiding their stash from YOU! That's why this Mother's Day, it is important to destigmatize cannabis, normalize its use, and recognize the mental and physical benefits it offers to mothers and parents!
Don't wait until the last minute to grab something special for Mother's Day! To help your search, we've compiled a list of fun, user-friendly items that we feel your Mom or Mother-figure would thoroughly enjoy! You can find these items at your local Green Earth Collective!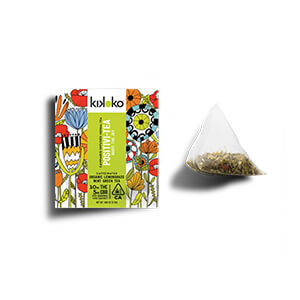 Kikoko Postivi-Tea – Mint Green Tea – 10mg THC : 5mg CBD
This infused herbal tea is a healthy alternative to smoking cannabis and is a perfect way to jump start a fun-filled Mother's Day. Made with peppermint, spearmint, green tea and other energizing, mood-boosting ingredients, is one cup of tea that will leave you and Mom laughing and enjoying each other's company!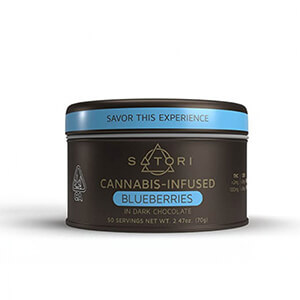 Satori Cannabis Infused Blueberries in Dark Chocolate – <2mg per piece, 100mg per tin
What better way to integrate cannabis into your Mother's Day than with a delicious treat that you both can enjoy! Featuring dried Washington blueberries covered in rich, cannabis-infused dark chocolate, these bite-sized snacks are a great way to spend an afternoon! Each mouthwatering piece has roughly 2mg of THC and is full of antioxidants. These moderately dosed chocolates produce a mild high with a satisfying buzz that can be easily maintained throughout the day.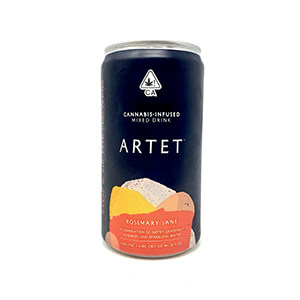 Artet Cannabis Infused Mixed Drink – Rosemary Jane – 5mg THC 5mg CBD
You've heard of wine-moms, but what about our cocktail Moms? This cannabis-infused mixed drink is made with a blend of Italian grapefruit juice, rosemary simple syrup, sparkling water, and botanicals forming a smooth, flavorful aperitif that any Mom would enjoy! Expertly dosed with 5mg of THC and 5mg CBD, this cannabis-cocktail is a great way to enjoy Sunday brunch or a picnic in the park! Treat Mom to a refreshing canna-cocktail!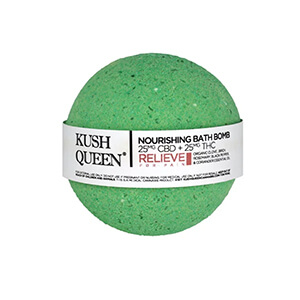 Kush Queen THC/CBD Bath Bomb – 25mg CBD + 25mg THC
One of the best gifts you can get for Mom is a little rest and relaxation! Providing major full body pain relief for when Mom needs to take the edge off, Kush Queen's Relieve 1:1 CBD & Delta 8 THC bath bomb targets sore muscles, aching bones, and stress with 50mg total cannabinoids for next level relief. Help Mom decompress with this comforting formula that is perfect for the end of a long week!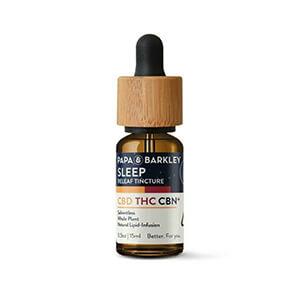 Papa & Barkley Sleep Tincture – 15ml 2:4:1 CBD:THC:CBN
For some, especially new moms, Motherhood can mean that full nights of rest are often few and far between. Give the Mom in your life the gift of sleep! Every drop of this natural CBN oil from Papa & Barkley delivers the perfect combination of CBD for relaxation, THC for comfort, and CBN for sedative effects to help Mom sleep better night after night. Mom's most restful sleep is just one drop away!