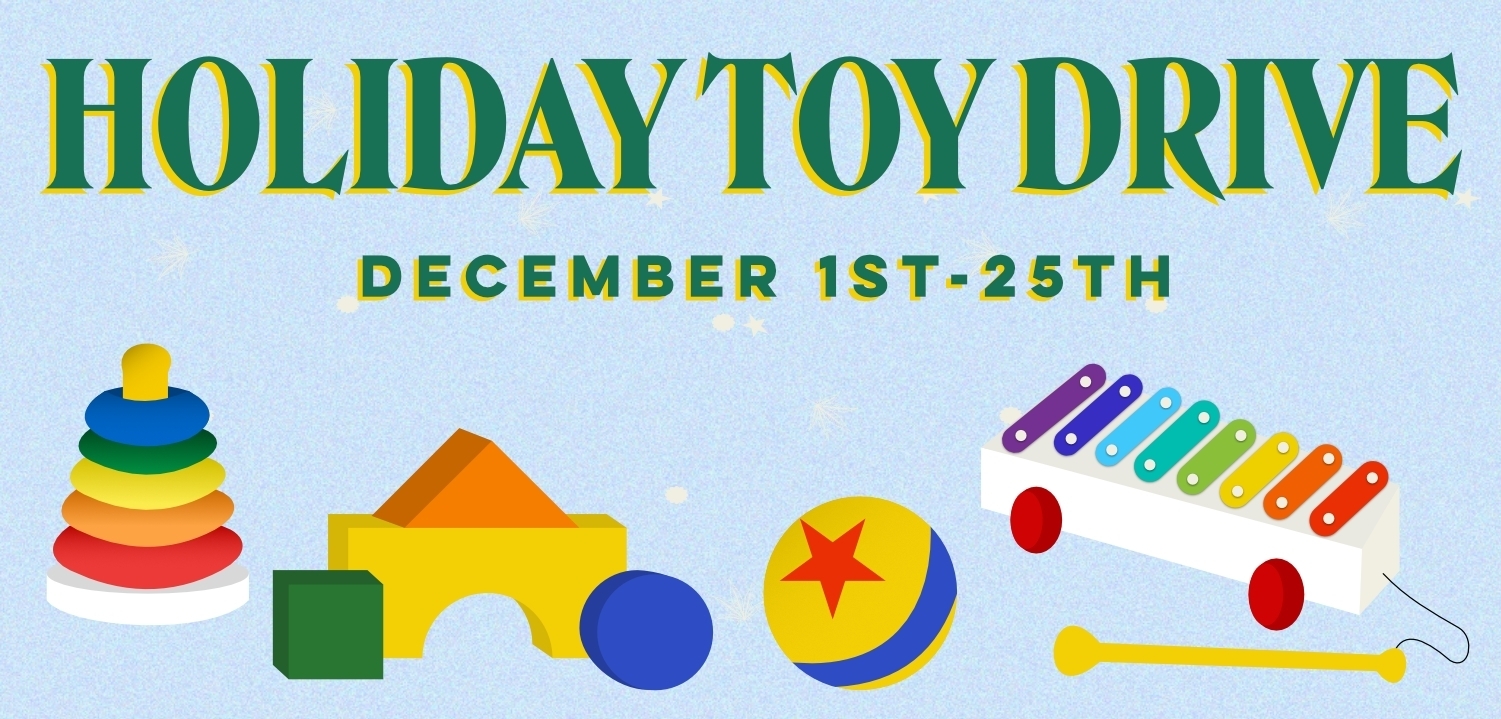 For many, the seasonal demands and pressures of the holiday season can be overwhelming. The looming need to cook meals, clean, entertain, and shop during the holidays can be too much to bear and often result in financial instability, and mental health deterioration.  In fact, according to a survey conducted by the American Psychiatric Association, around 2 in 5 adults are worried about affording (46%) and finding holiday gifts (40%). That is not including families in shelters or without housing security. 
With growing financial pressures and greater economic uncertainty, many parents in the Los Angeles area will struggle to provide their children with gifts this Christmas. While commercial goods may not be necessarily deemed as "essential", toys and other play materials are necessary for a child's development, growth, and mental health.
At Green Earth Co., we believe giving back to the community should be at the core of every holiday season. That is why this December, we are conducting our annual Holiday Toy Drive for the benefit of our amazing partner, Hope the Mission (formerly Hope of the Valley). From December 1st – 25th, customers are encouraged to donate a new, unwrapped toy to their local G.E.C. in exchange for discounted prerolls. Max of 5 pre-rolls per customer per day.
Coming off the heels of the massive success of our Thanksgiving Food Drive, Green Earth Co. is proud to partner with Hope the Mission once again in effort to spread a little holiday cheer and give back to the wonderful communities that we call home. Last year, we were able to gather roughly 1,300 individual toy items and with the support of our communities, we are confident we can once again provide those in need with an assortment of toys this season.
Before you start making your lists, it is important to acknowledge those who will unfortunately go without this Holiday Season and recognize your ability to help.
Happy Holidays from the Green Earth Co. Family!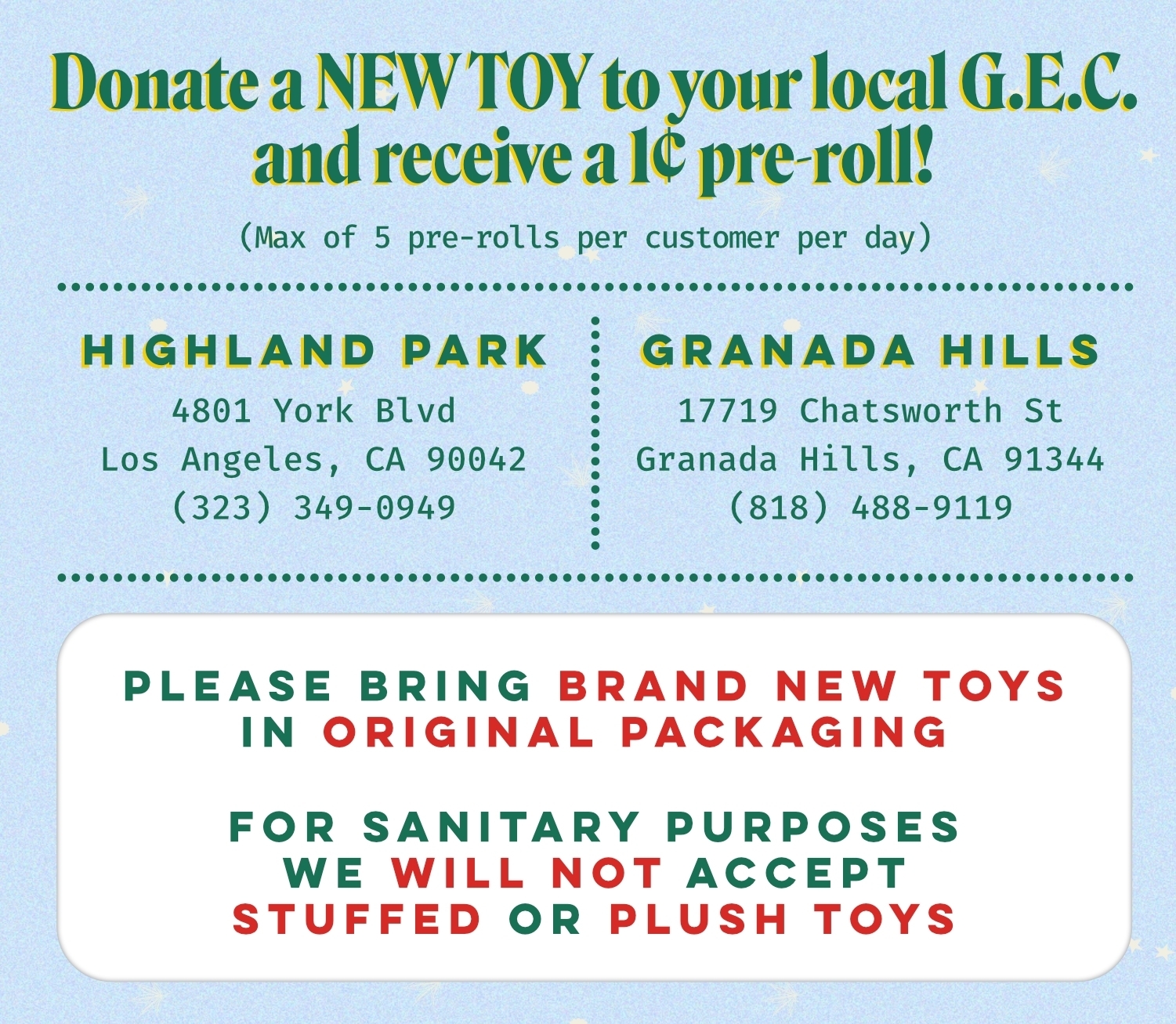 For more information about Hope the Mission and other ways you can help this holiday season contact:
Telephone: (818) 392-0020
Email: info@hopeofthevalley.org
Administrative Offices: 16641 Roscoe Place; North Hills, CA 91343
Mail: PO Box 7609 Mission Hills, CA 91346
Tax ID 27-2053273