JOIN OUR TEAM
The Green Earth Co. team is growing!
We have big plans for expanding as the legal cannabis industry continues to grow.
Join our diverse and inclusive family and develop yourself professionally with competitive market pay,
benefits packages and a team that is always looking to evolve.
Why Join Green Earth?
Green Earth Collective is part of the future of the Holistic Cannabis Movement. Our team strives to provide friendly, knowledgeable service to our clients and community. Not only do we dispense high-quality flowers, buds, and infused products, but we also provide in-depth advice. This comprehensive knowledge aims to help empower our customers live healthier, happier lives by allowing them to make the most informed medical and recreational decisions possible for their lifestyle and goals.
COMPANY CULTURE + VALUES
There is something here for everyone! We foster diversity, inclusion, and an innovative, progressive company culture. A big part of that culture is aiming to increase both internal development and growth opportunities for our employees, as well as providing outreach opportunities through our community programs and volunteer work. Through collaborative teamwork, constructive dialogue and rewarding success, we aim to foster a healthy, safe, and happy work environment for all!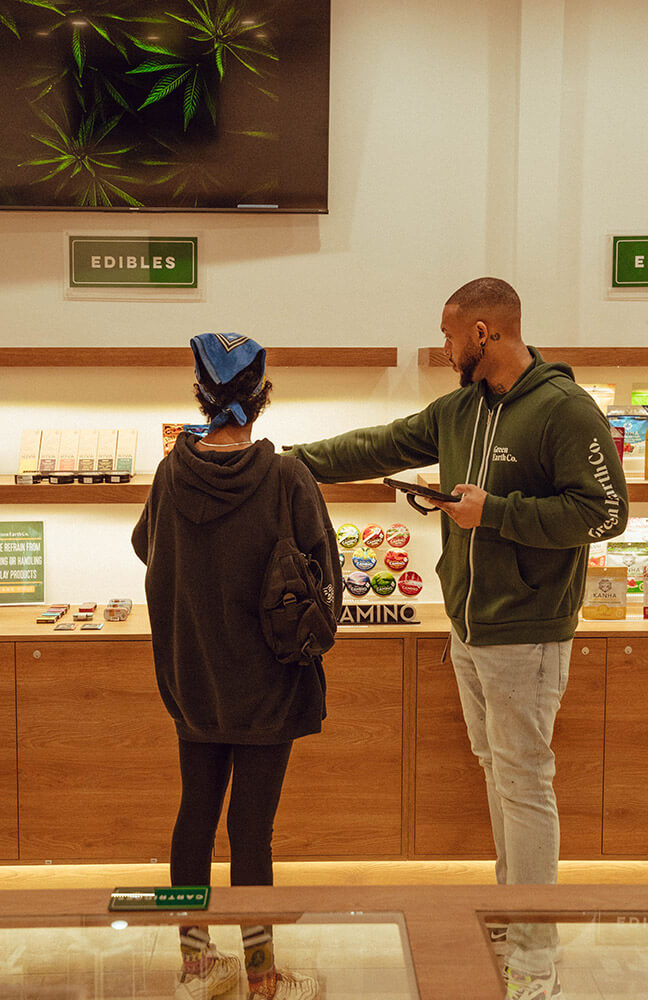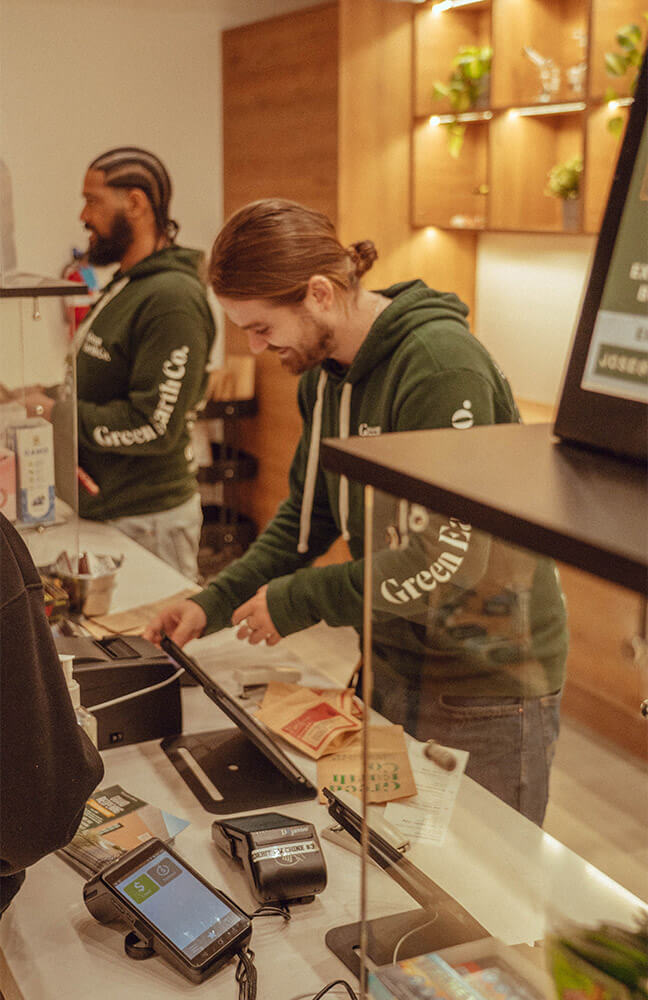 GREEN EARTH CO. BENEFITS
We proudly provide competitive market pay and unique benefits packages for our employees. Always ensuring that our dedicated team's health and safety is our number 1 priority.
GAIN VALUABLE EXPERIENCE
As a Green Earth Co Staff Member, you will get the opportunity to receive experience and education in a wide variety of business sectors including sales, cultivation, social media, marketing, and management. Get the tools and resources needed to make it in the competitive Cannabis Industry.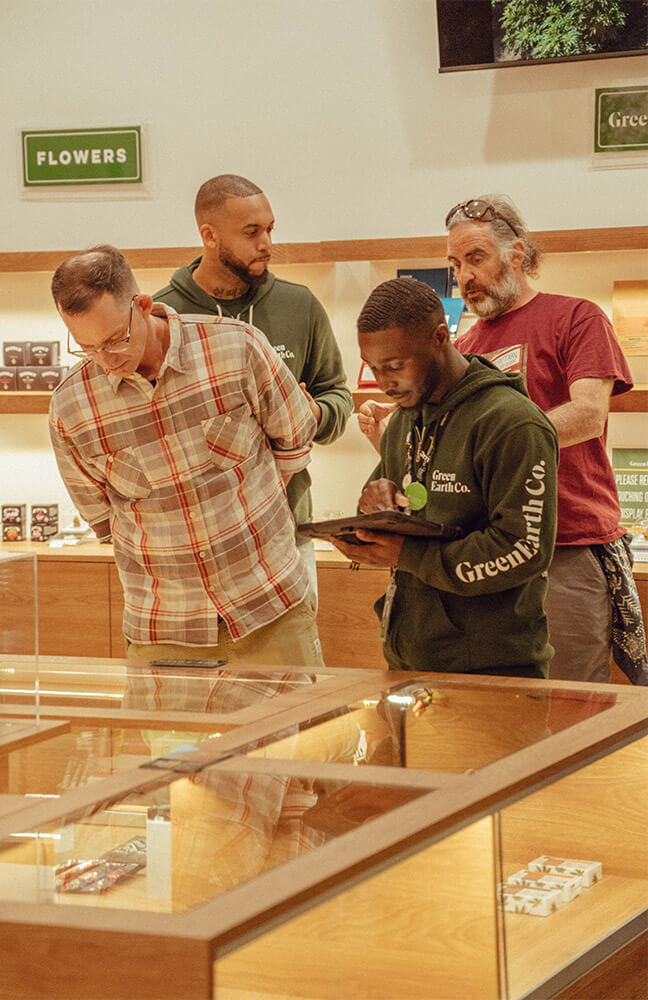 Be a part of the future of cannabis
Highland Park Location is hiring now!