Green Earth Collective Holiday Gift Guide 2021
I mean sure, there is never a wrong reason to spark up or otherwise indulge in your favorite cannabis treat, however the Holiday Season seems to be a particularly great time to relax and unwind. For this reason, we are offering buy 1, get 1 free on GEC products ALL MONTH LONG! (Offer valid from 12/1-12/31 only). It's the gift that keeps on giving!
And for those who are still in the gift-finding market, we came up with some great cannabis products as well as some amazing gifts to accompany them:) This guide was created to help you give the weed lover you love a gift that the will cherish for many seasons to come. So, light up that joint and enjoy the list!
Green Earth Collective Pre-Rolls.
Shop at Green Earth Collective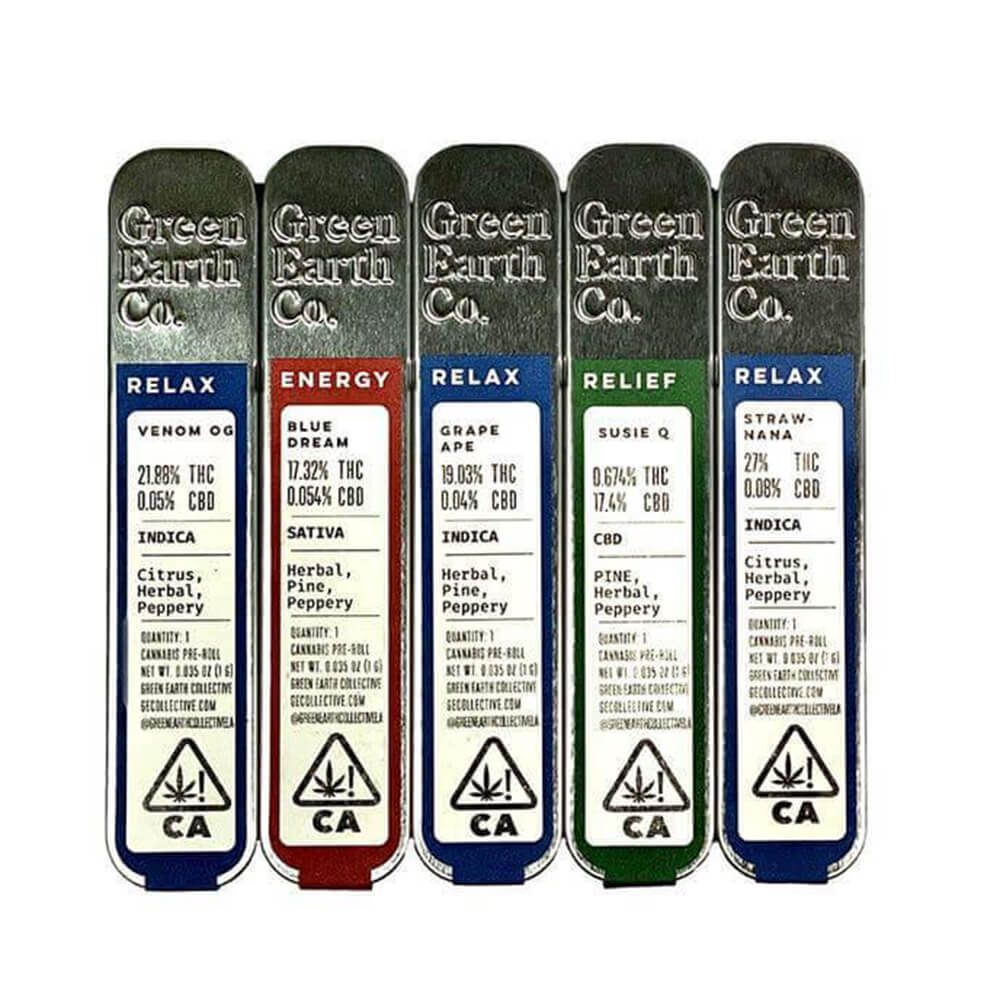 An assortment of Green Earth Collective Pre-Rolls is a great gift for anyone on your Holiday List. Our wide assortment of pre-rolls makes it easy to sample and compare strains so that any one in your family and friends can explore and find which works best for them! In order to further expand their familiarity with cannabis, our reusable tin vessels contain all of the information that the gift-receiver would need in order to understand why certain strains work in certain ways, including the levels of THC and CBD, The strain, and whether it is an indica, sativa or hybrid! We recommend getting as many strains as you can to provide as much variation and opportunities for exploration as possible!
Levo II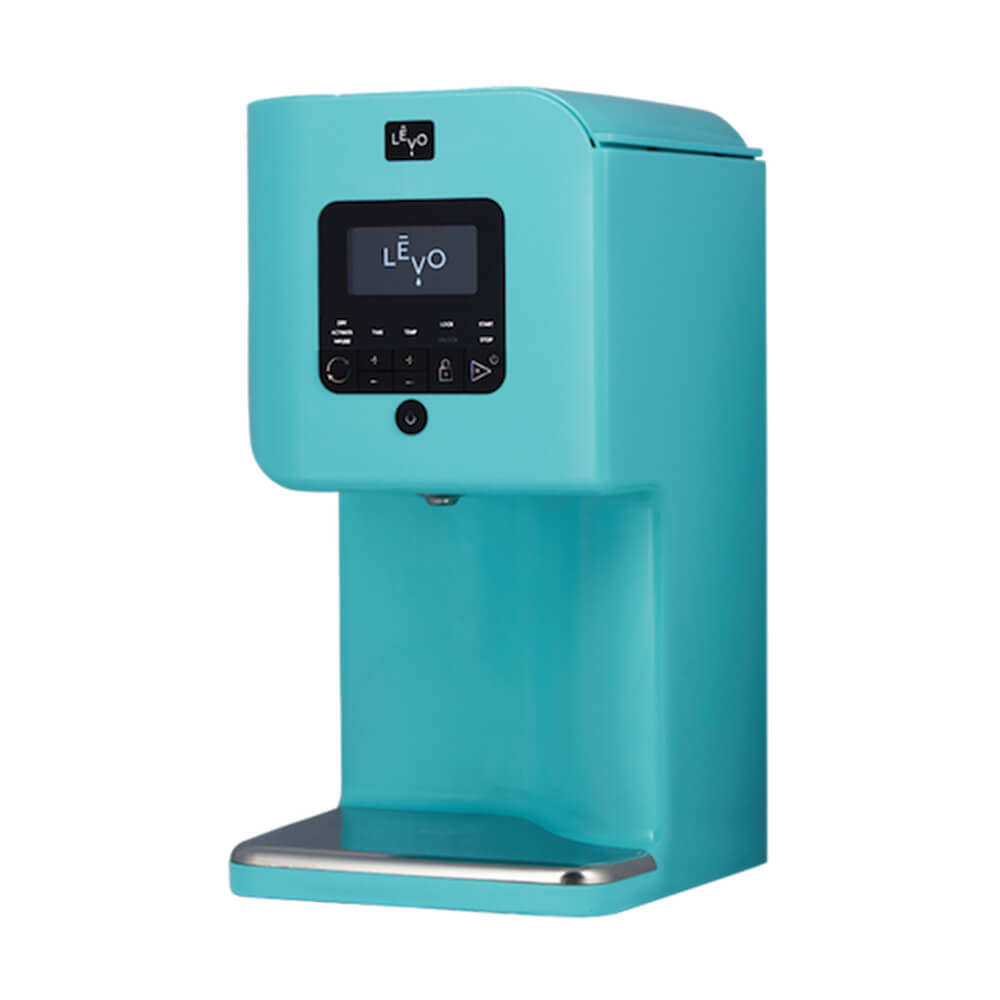 For those who like to, or are curious about, making cannabis-infused edibles, they'll love a decarboxylation machine which activates the inactive chemical compounds found in raw flower, kief, or concentrates. The newest version features three settings, as well as Dry and Activate cycles to prepare your raw cannabis however you'd like. LEVO's app-eneable capabilities allow you to decaroxylate remotely all through your phone
Higher Etiquette: A Guide to the World of Cannabis, from Dispensaries to Dinner Parties.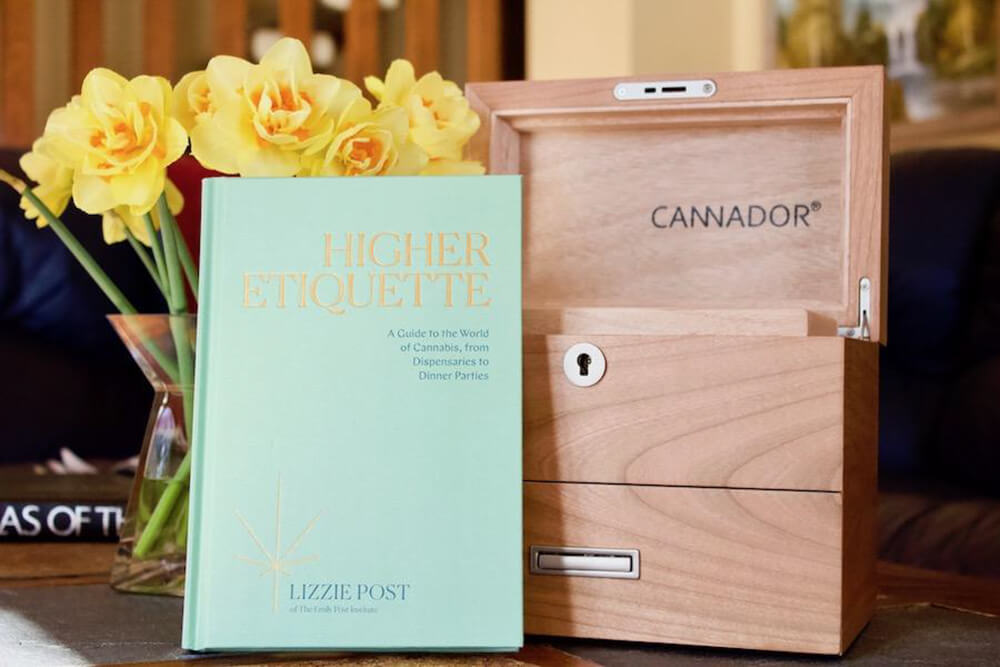 For those on your list who love to read, Higher Etiquette is a great stocking-stuffer! The book covers matters of decorum from gifting cannabis to avoiding canoed joints and other cannabis consumption mishaps.
Commune Design X Nate Cotterman Glass Pipe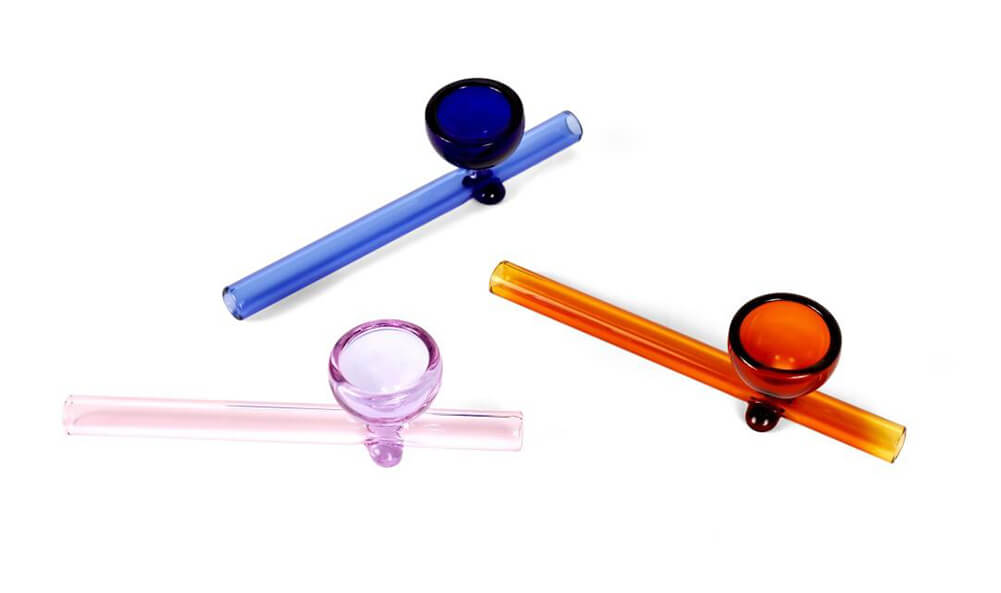 We love supporting independent artists and artisans and a great way to do so is to get some gorgeous glass pipes from the super cool SoCal Based Commune Design. These simple, elegant borosilicate glass pipes are designed in partnership with glass artisam Nate Cotterman and made in Penland N.C., Best part, they are available in 3 beautiful, trendy colors: lilac, amber, and cobalt!
OG Otto Cone Filling Herb Grinder
Buy OG Otto Cone Filling Herb Grinder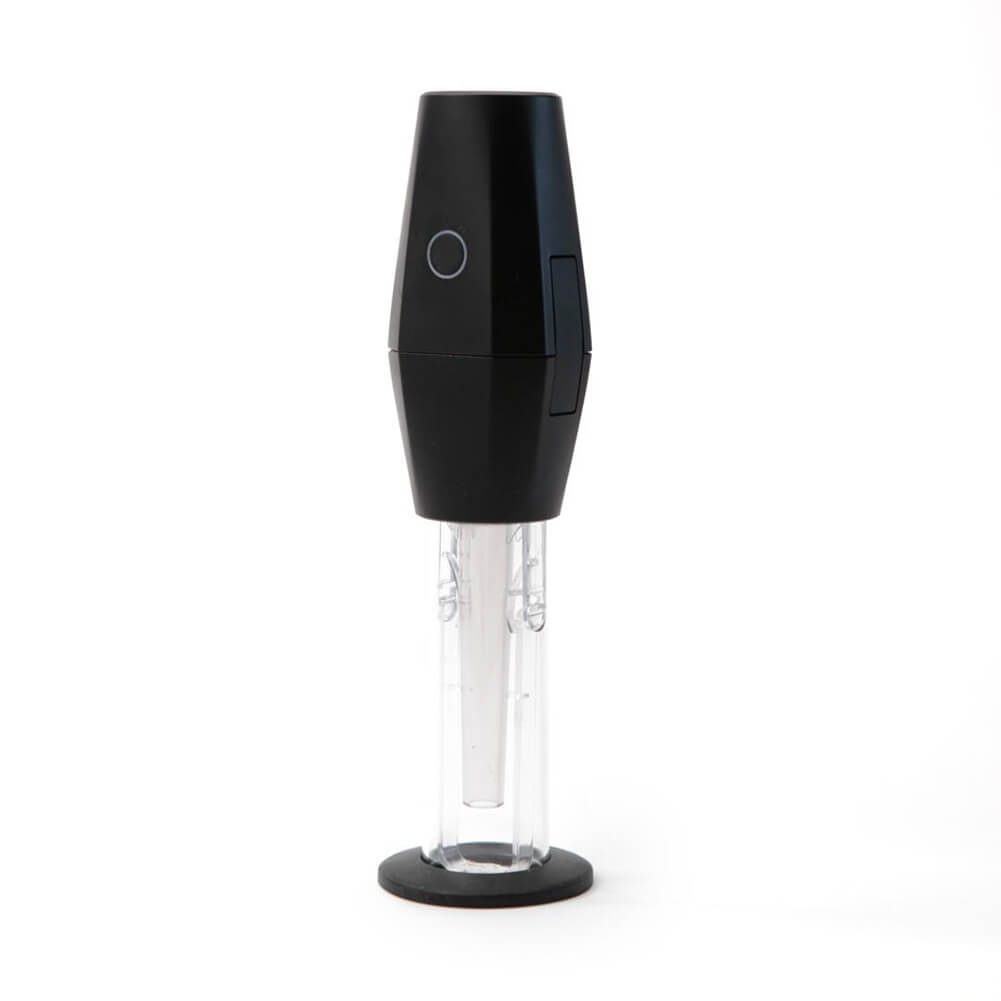 We all know someone (if not ourselves) who no matter how hard they try, still can't manage to master the art of rolling joints. That's where The OG Otto Filling Herb Grinder comes in. Its a mill-and-fill joint-rolling robot that marks twisting one up as hassle-free as pushing a button. Conceived in culver city, the OG Otto comes with two boxes of slow-burning fillable paper cones!
Stundenglass Gravity Hookah
Buy Stundenglass Gravity Hookah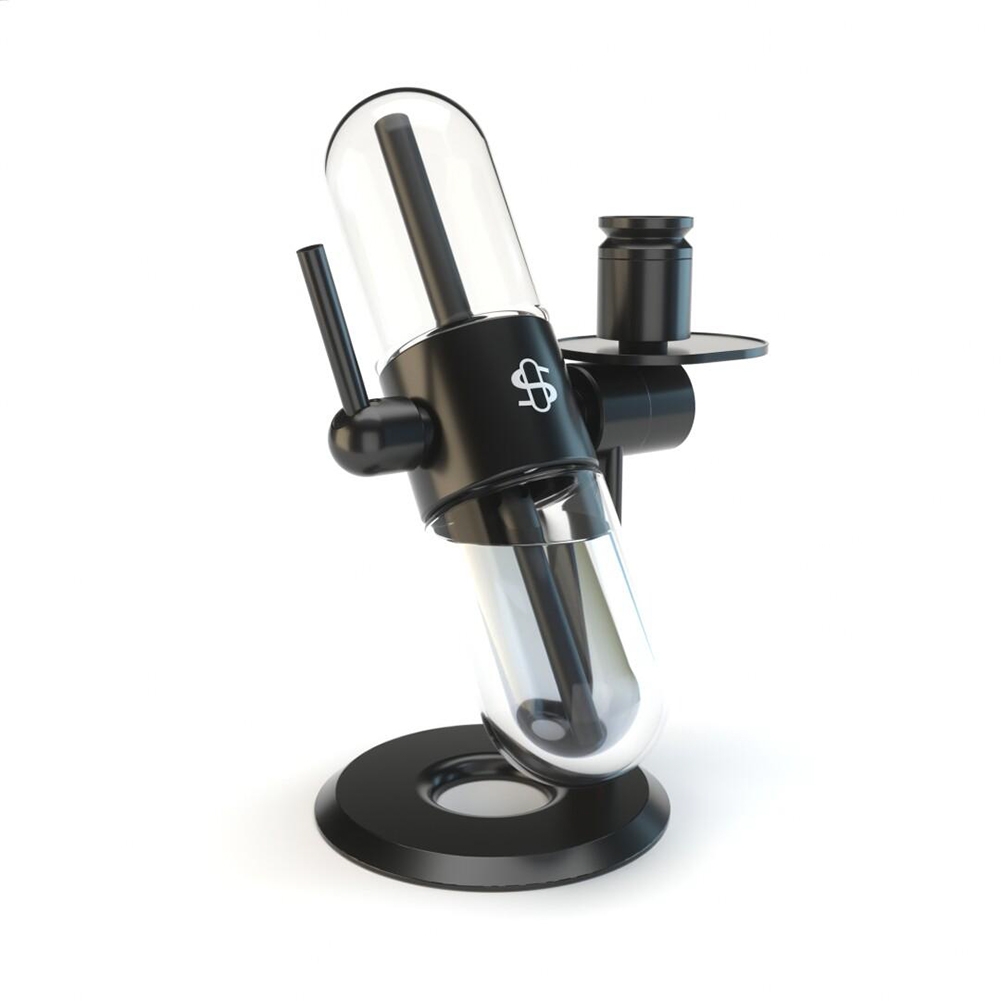 Gone are the days of using gravity bongs made of cut-up milk jugs and a bucket or kitchen sink. We are in 2020 afterall and now harnessing the power of water – and the Earth's gravitational pull- has gotten a modern, elegant makeover. Made with anodized aluminium and borosilicate glass, this adaptable apparatus includes a generously sized bowl and it can connect to any smoking device – such as a vaporizer) via a 14mm male connector.
The Apothecary Case
This strong, durable, odor resistant Apothecary case is a beautiful and carefully crafted way to store your weed and accessories. Each case is hand made and stained making every one a unique and visually compelling place to hold your cannabis. The organizational system was designed to keep your products fresh, arranged and secure. It's a technologically advanced case that serves to completely redefine the modern smoking experience with goods that are discreet, practical, and offer the luxury and class that the proud modern smoker demands.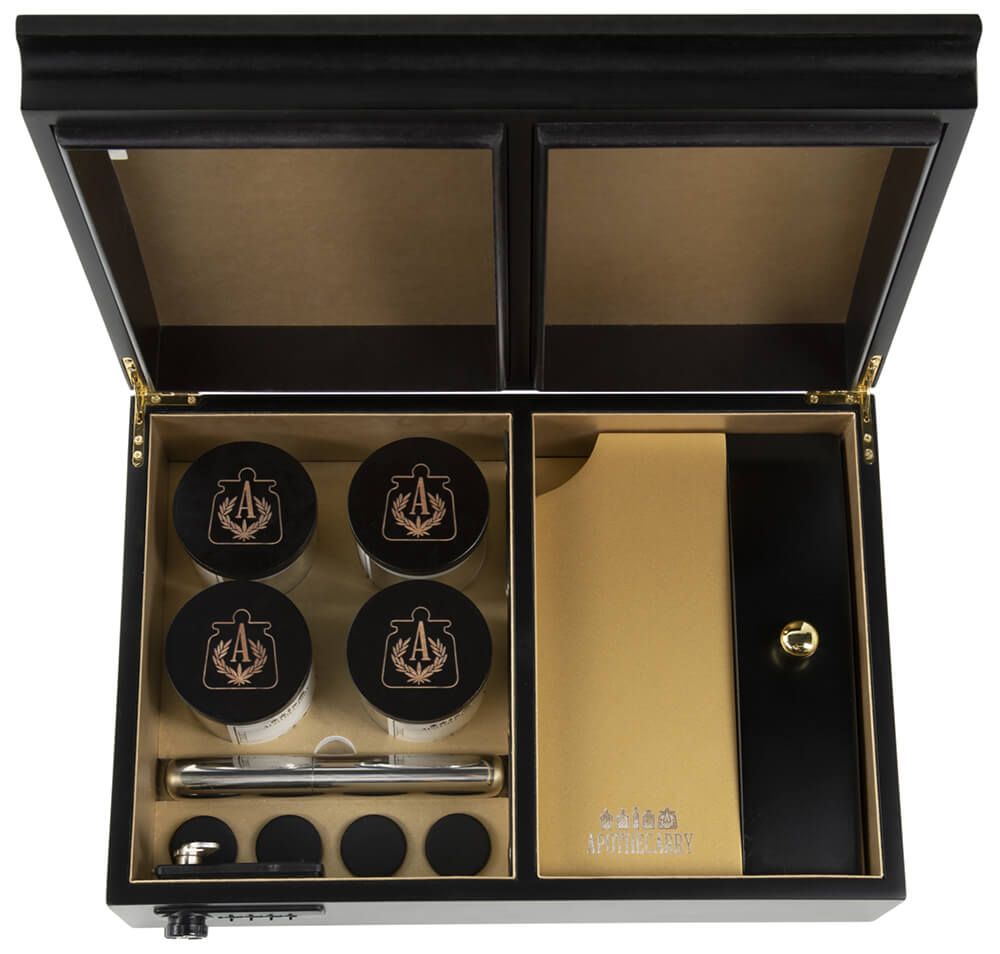 Shine 24k Gold Smoking Gift set
For that smoker that has everything, there's the beautiful Shine 24k Gold Smoking Gift Set. Inside the beautiful packaging you'll find a 2 pack of 24k gold rolling papers, perfect for rolling the flashiest joints you've ever seen. There is also a 24k gold king sized cone, pre-rolled and ready for filling with your favorite Green Earth Strain. The trio is completed with a granded Shine lighter so that your loved ones can get to smoking immediately.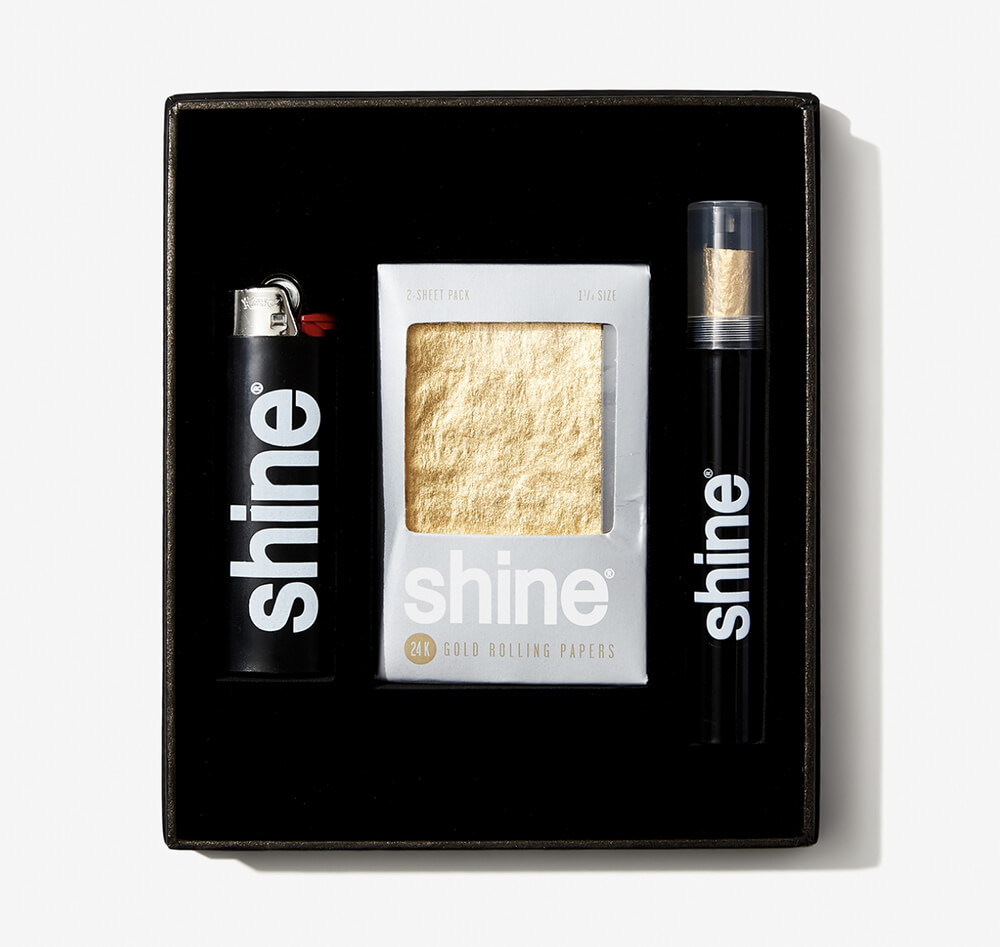 Best Buds Votive Candle Set by Boy Smells
This set of 4 votive candles is each made with a combination of bees and coconut wax feature a braided cotton wick. These microdosed versions of their full sized home fragrance candles contain 3ox petit versions of their kush inspired scents. Each scent has been developed to have its own unique expression; notes plucked from a personal catalog of olfactory memories, then evolved and express in a modern context. Both familiar and delightfully unexpected.